FASH VILLA KITCHEN PROJECT
PROJECT ADDRESS
Lagos, Nigeria
TECHNICAL SUPPORT
Kitchen cabinet, Wardrobe
ONE STOP SOLUTION
On-site measurement, Site supervision, Installation guidance
Professional Design, Budget Control, Quality Control,
On – Site Assistance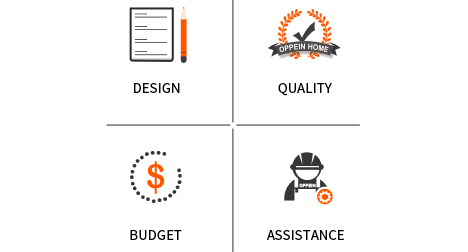 SERVICES
This is a successful case in Lagos, Nigeria. The entire kitchen cabinet is in a modern white style, made by the white glossy lacquer finish, in line with the guest's pursuit of simple, atmospheric style. Fash's home is a big family with three kids, OPPEIN designs help to create a warm and shared space for them.
MORE DETAILS ABOUT THIS PROJECT
---

Brighten up the kitchen with this icy white lacquer finish, complete with multiple drawers and doors for all your storage needs. White marble waterfall center island countertop truly elongates this transitional kitchen finished with white flat front lacquered cabinetry. A large central kitchen island offers a casual seating area for guests or family while they prep in the kitchen.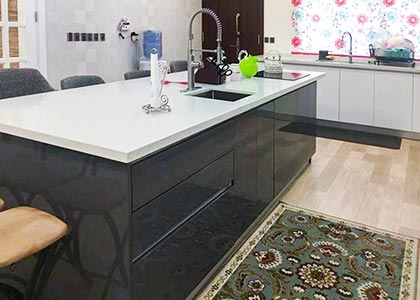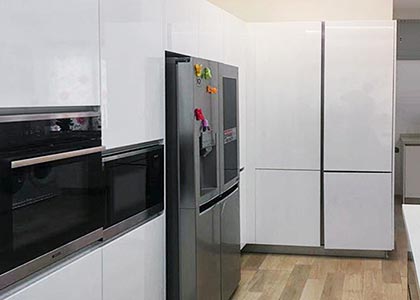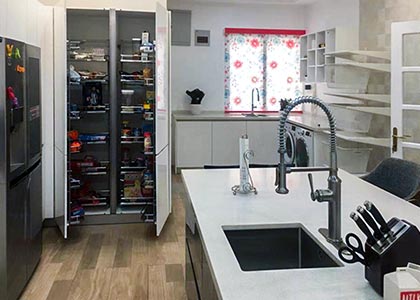 The cabinet design is organized strategically. Doors and drawers without handles give a clean look and take up less physical space than handled ones. Built-in appliances allow no countertop space to be lost and achieve a clean and light aesthetic.

Be modern designed, this everyday walk-in Closet comes with deco drawers, convenient open cabinet with hanging ranks, separated area for different items and special design for bags and shoes. It's finished in a visually soft walnut veneer, White wardrobe doors stand out in the dark color of the cabinet.
ONSITE ASSEMBLY PRODUCT PHOTOS
---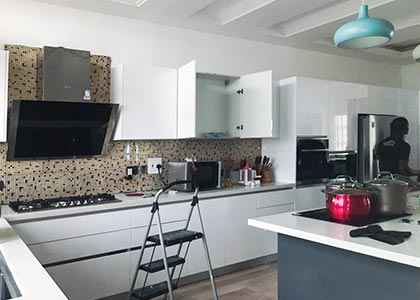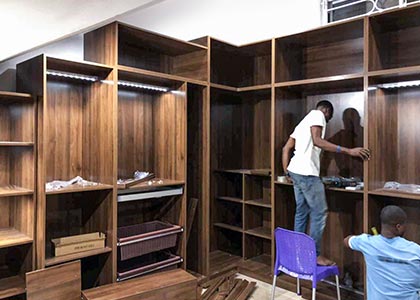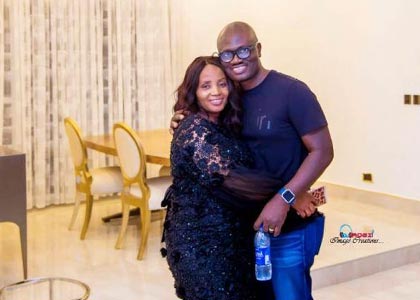 Here comes the actual cabinets assembly photos of this project. OPPEIN kitchen is easy to assemble and install by installation guidance.
GET STARTED TO CONTACT US
---