Product Description
Master Bedroom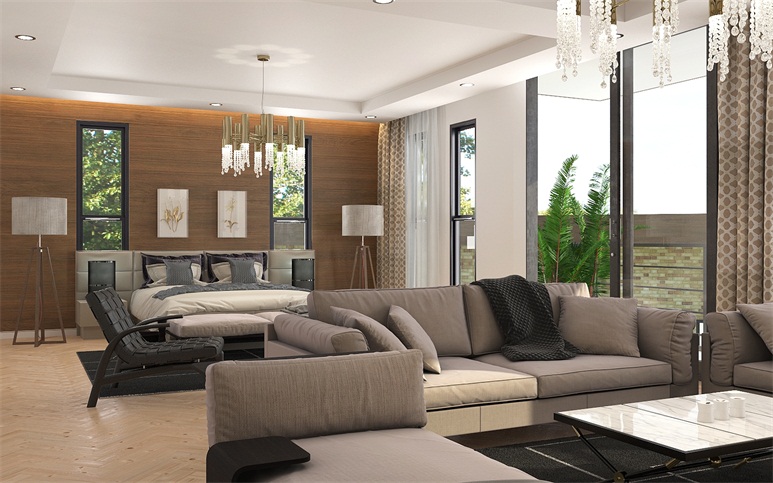 Where will be your first station at the very beginning of the day? Not your kitchen or living room.It should be
your bedroom, where you slept last night.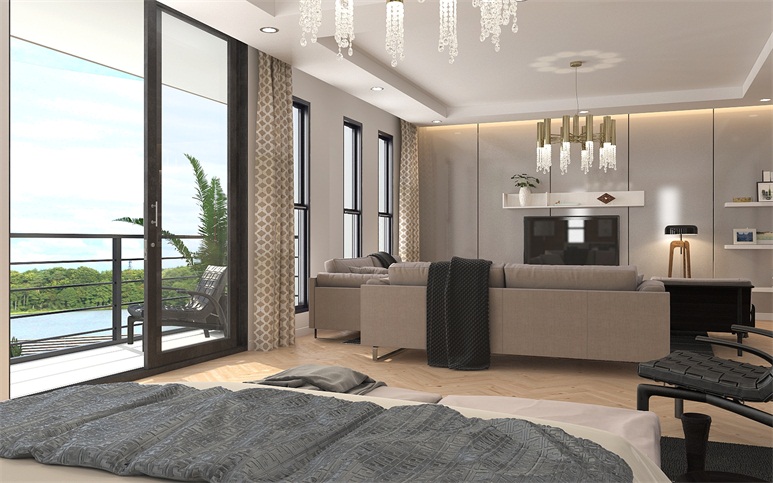 Closet For Lady
Dressing table is next to the window, attracting more natural light to help you to make up yourself.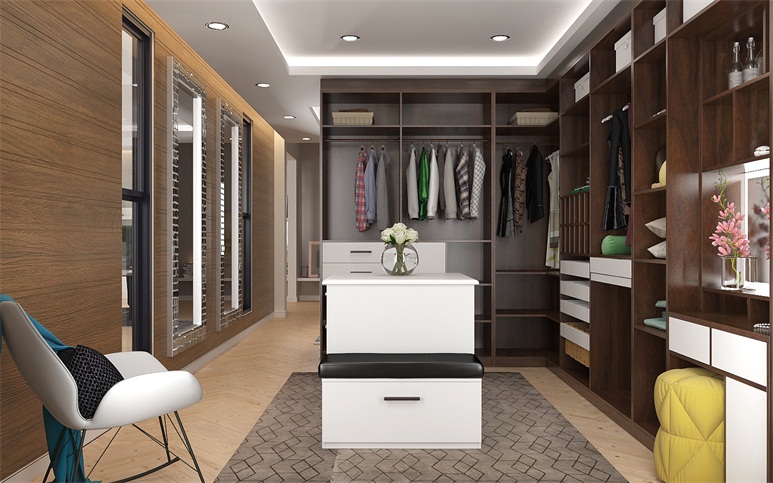 Closet For Gentleman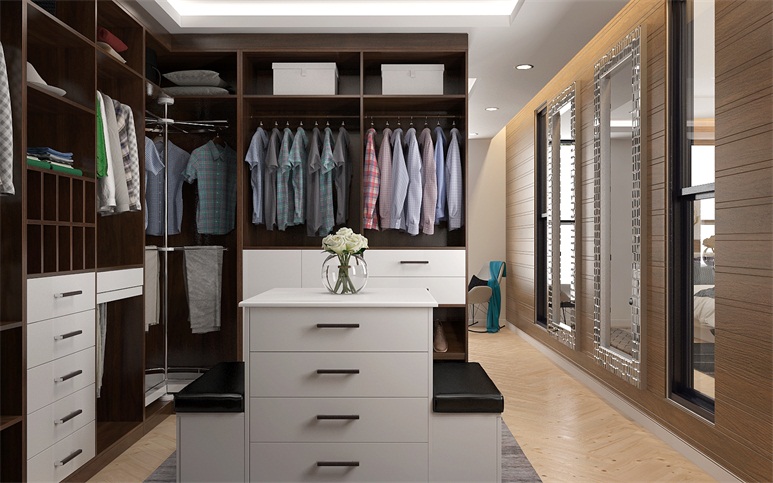 Pay attention to the man side, on the right corner, there`s a spinner rack to hang shirts and trousers. Let
your clothes spin together in weekdays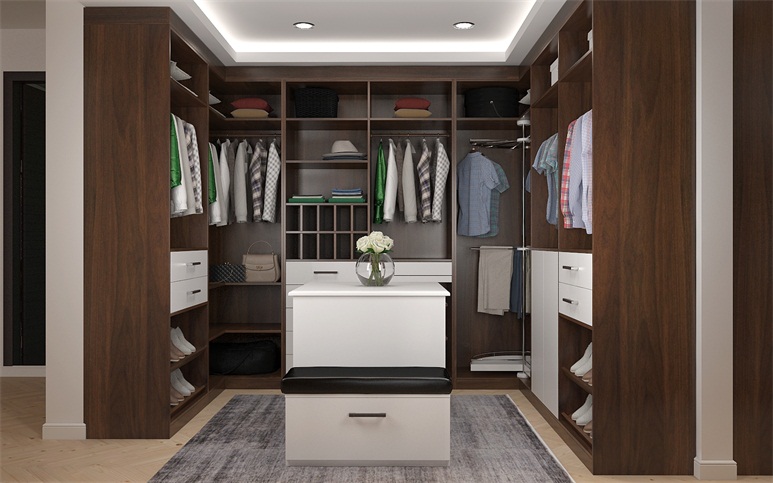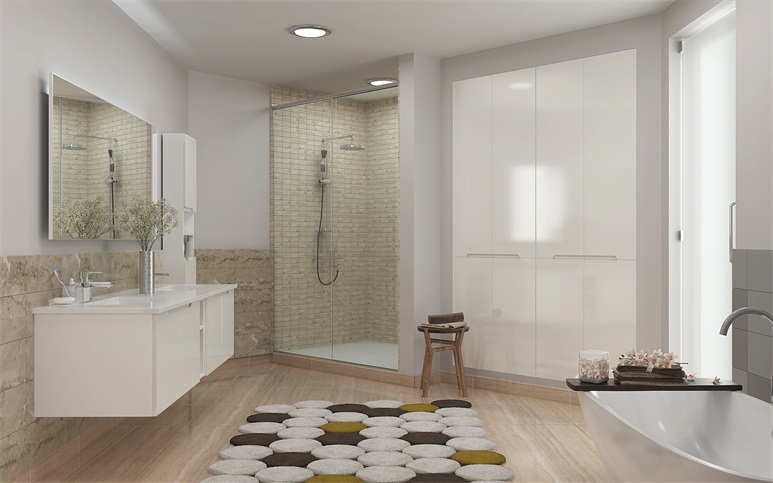 All the cabinets here are applied white lacquer, makes the surrounding space look brighter. The wardrobe is
a humanistic design for shower. You can easily reach your sleepwear after shower.
Kitchen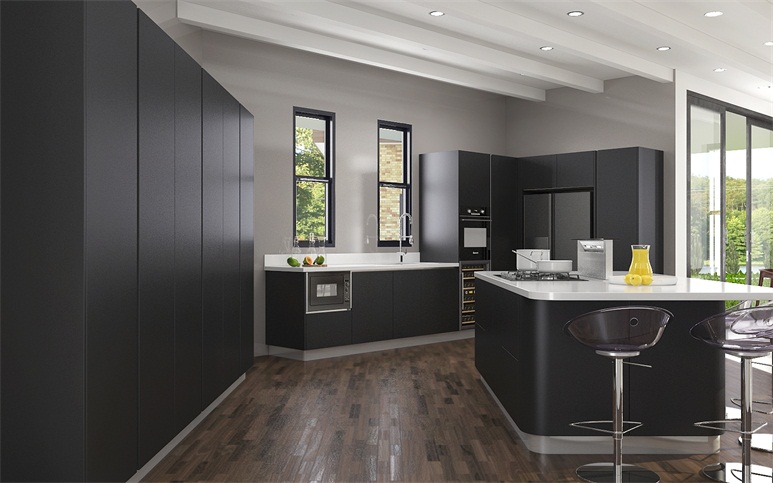 The most attracting part in this kitchen is the island. Though the stove is settled on the island, yet it`s very
ingenious to add a lifting range hood, which is more effective to sunk fumes, and keep the ceiling more clean.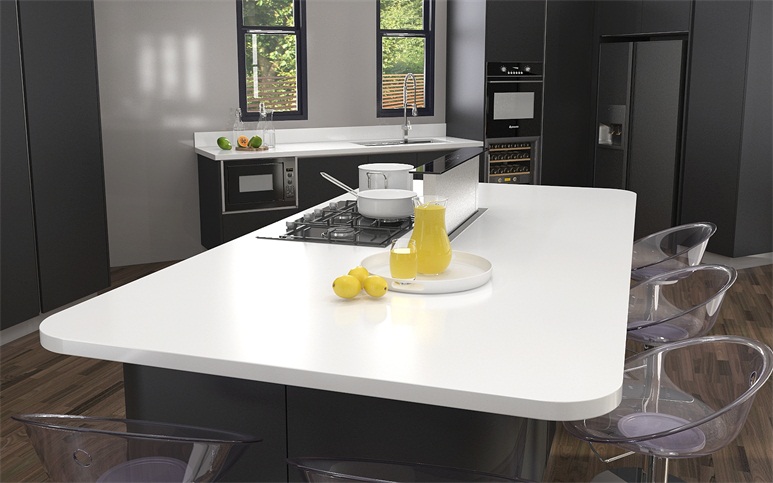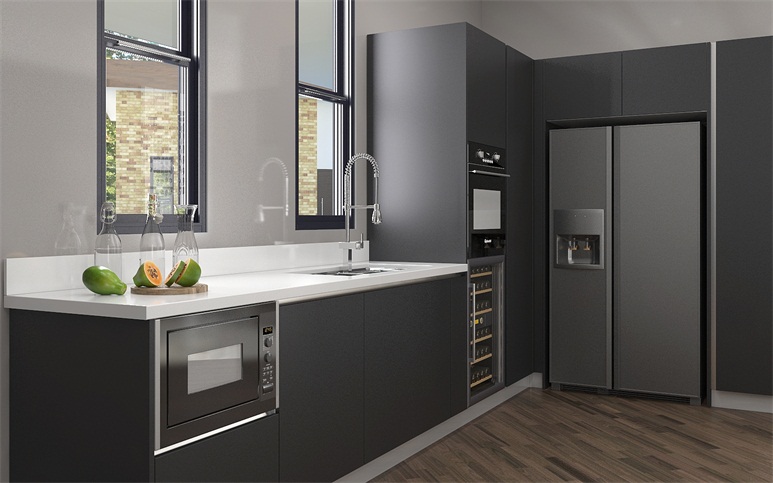 On the other side, the extra seating makes the island become a good breakfast nook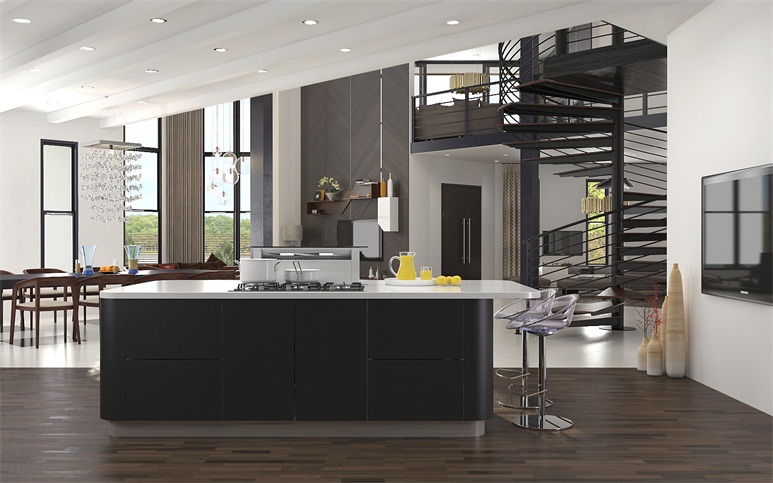 Living Room & Dinning Room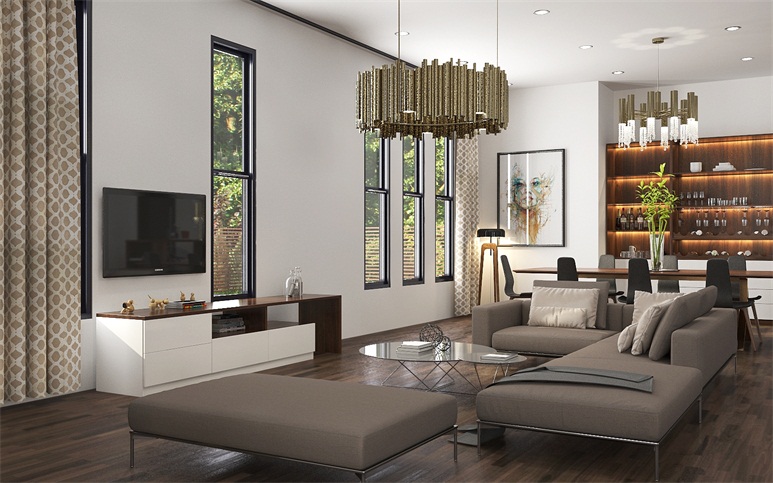 The dining room is connected with living room, opposite to the kitchen. It forms a leisure area for families or
friends. See the bar-top? Easy for you to take out a wine from the large wine cabinets.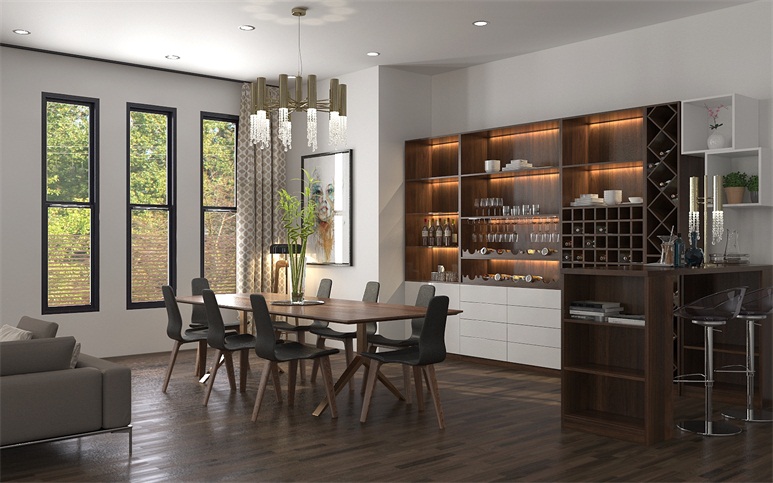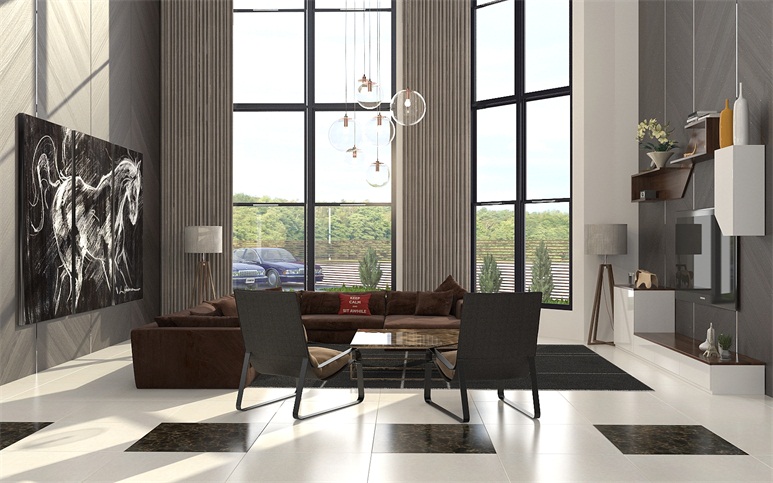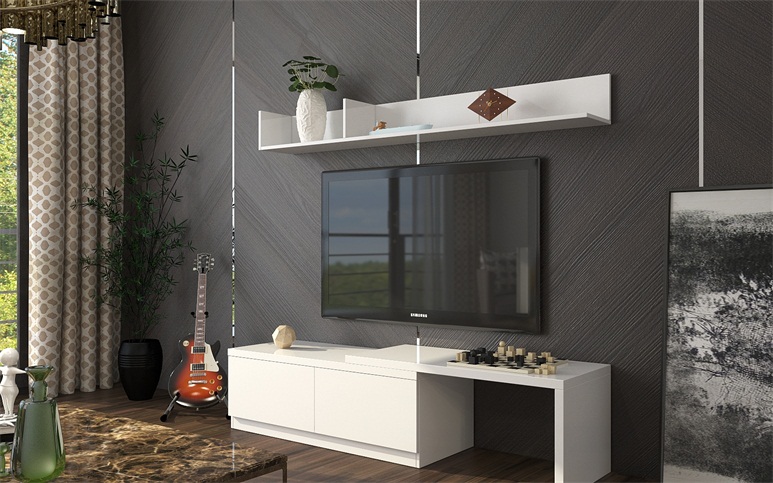 Bedroom For Daughter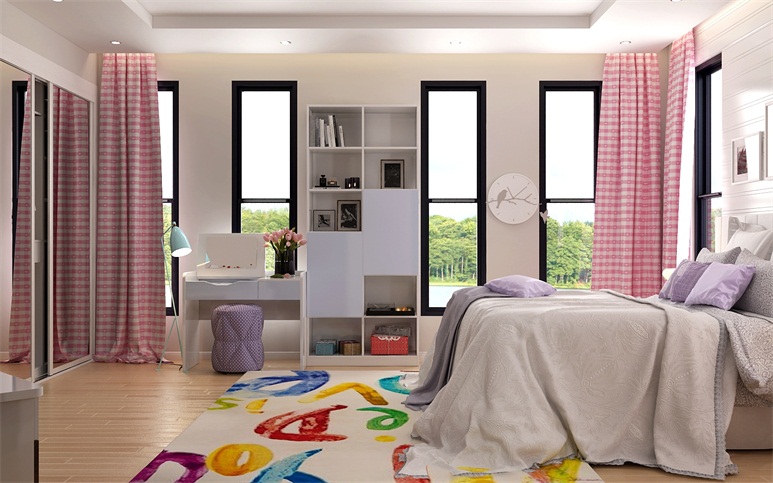 Our designer get the inspiration from candy color to create a daughter room. Especially the candy purple,
it not only expresses the elegance and romance, but also adds some cute elements in the room.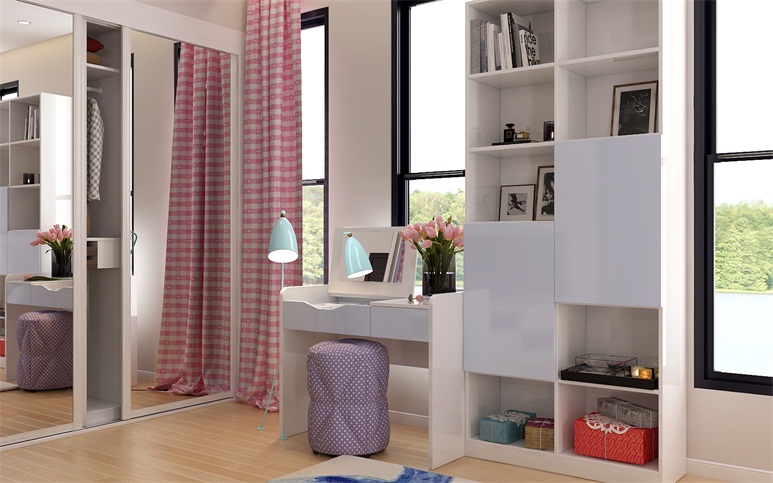 Here, you can feel the charming from lacquer. The candy purple door panels on dressing table and cabinets
beside are soft and gloss. Turn to the left, 2 big mirrors on the wardrobe doors are very convenient for the
pretty girl to dress up.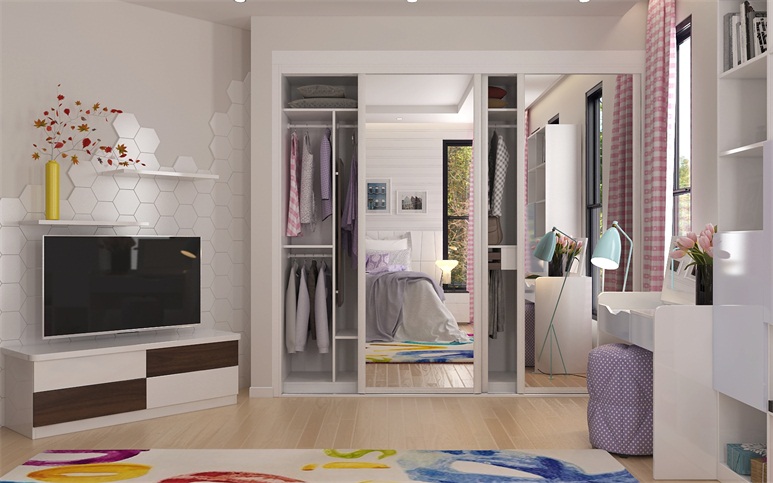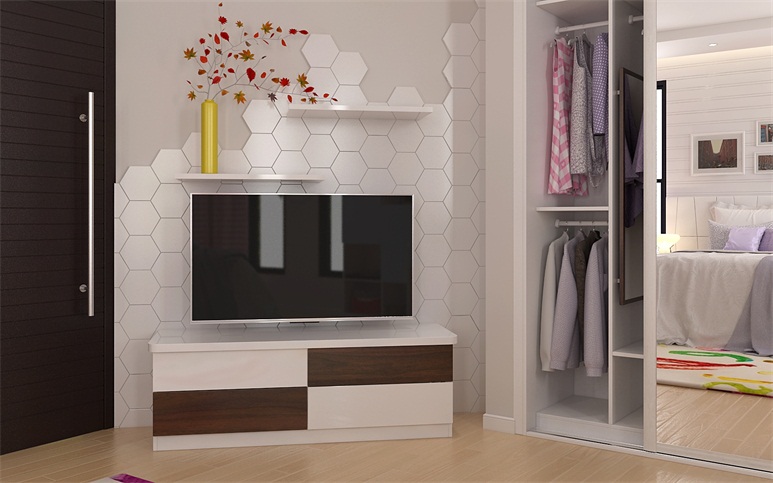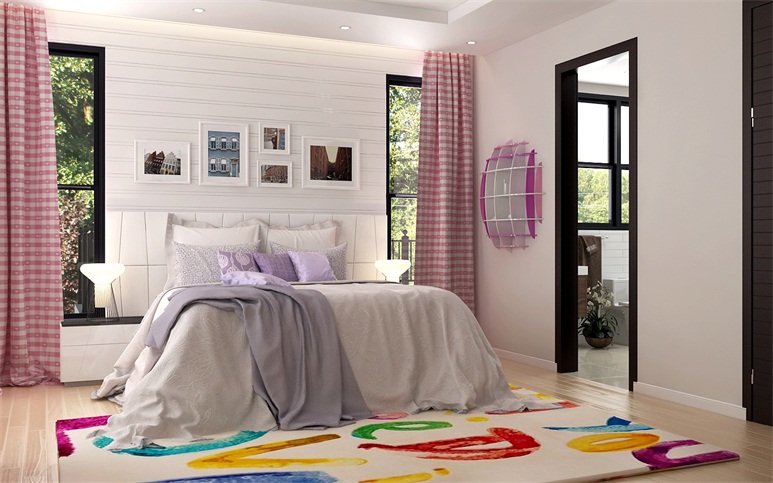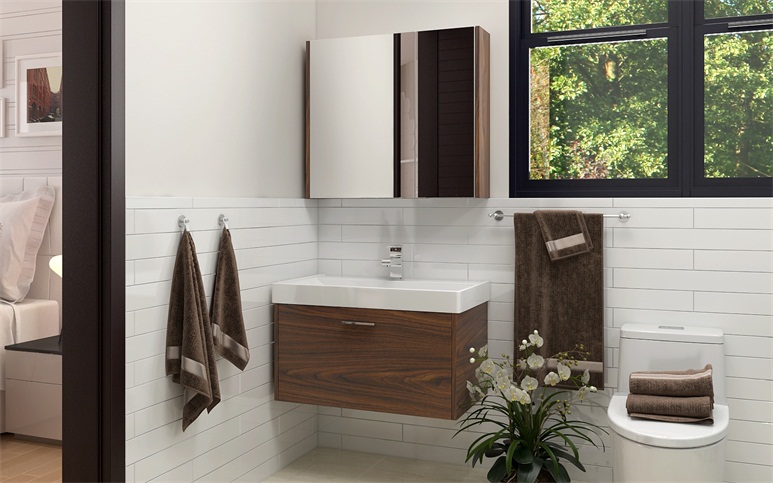 Bedroom For Elder Son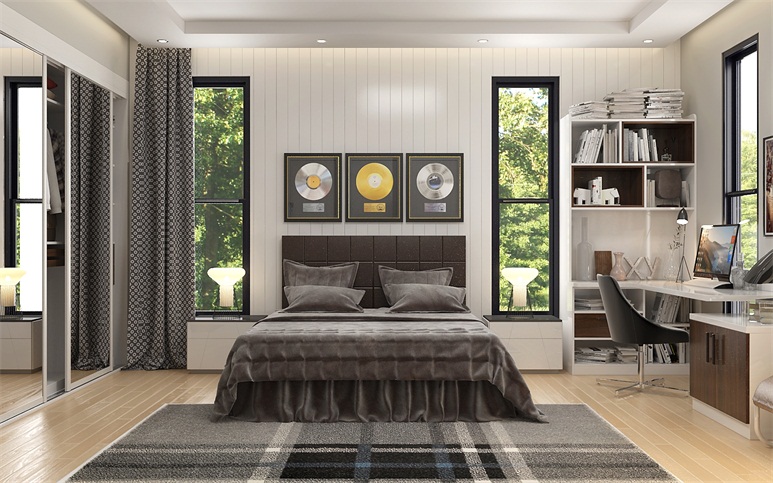 The elder son is a mature guy, so on colors, our designer choose grey and brown.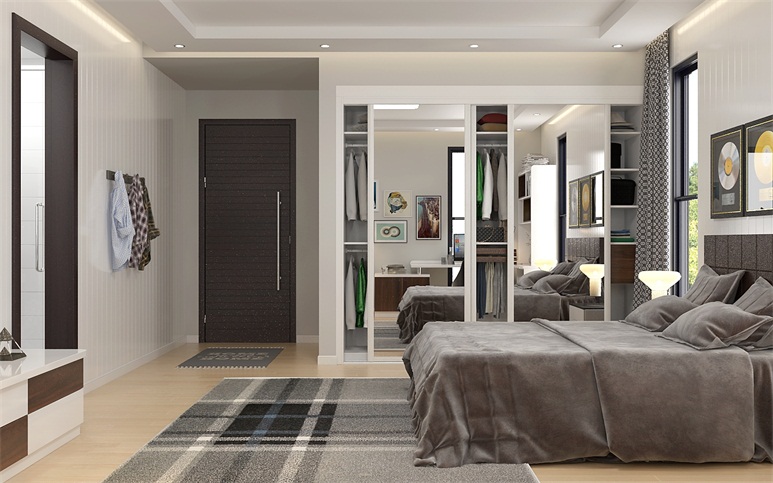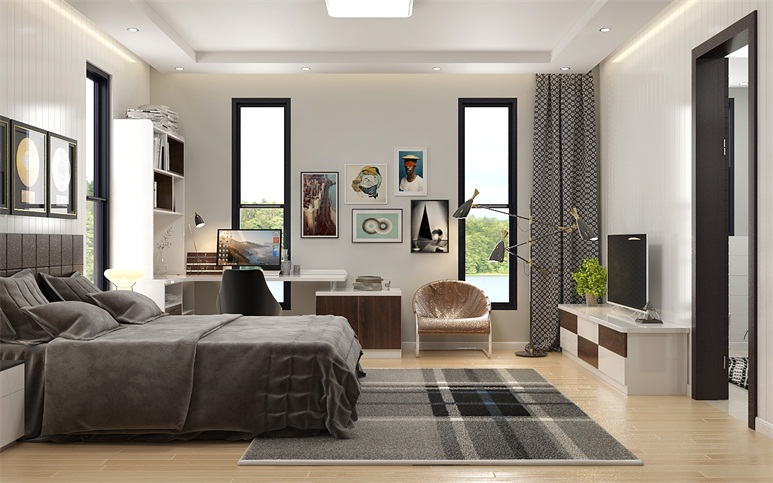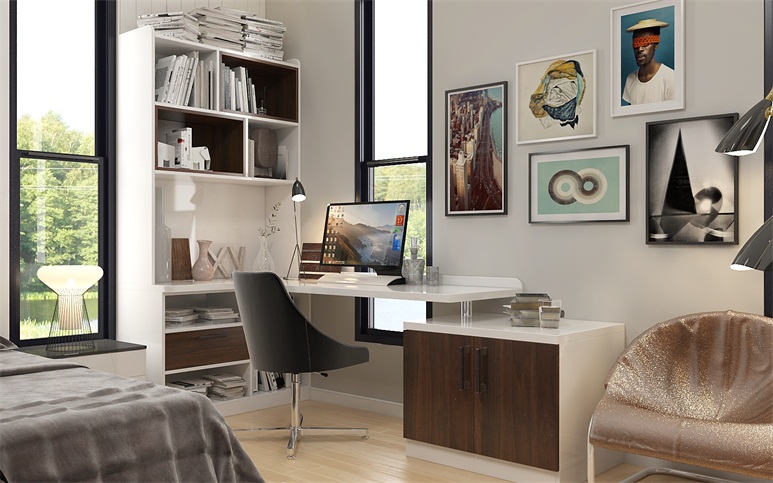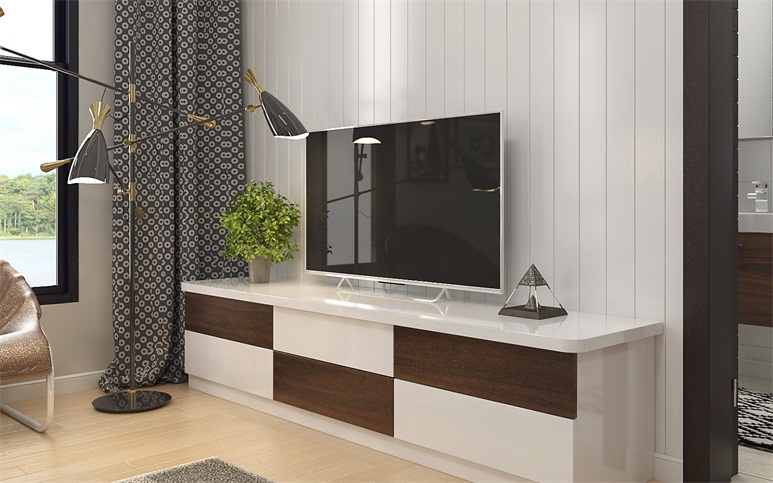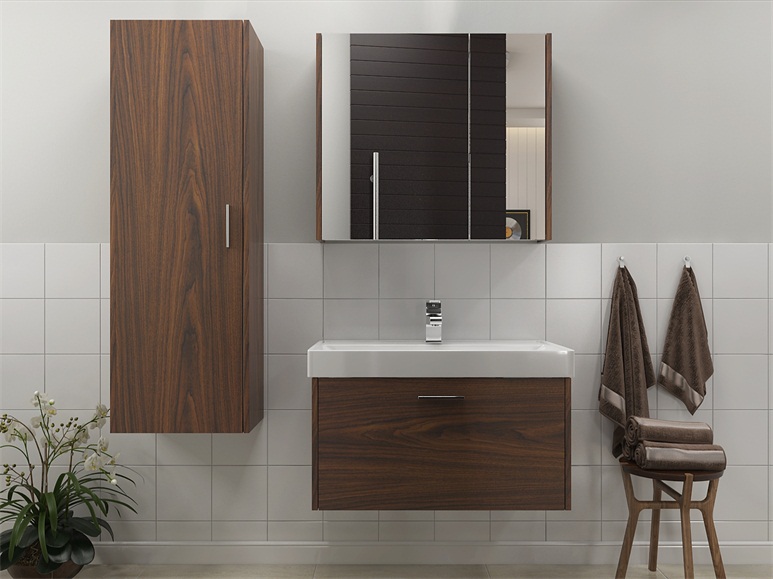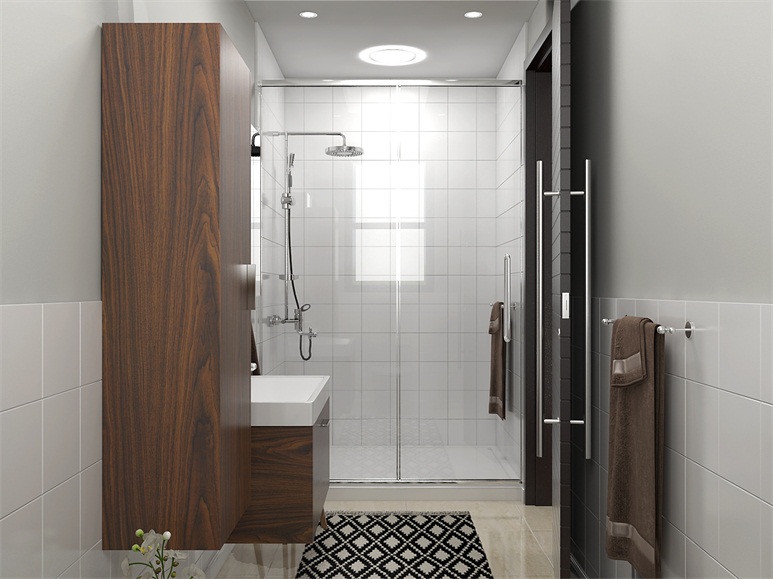 Bedroom For Youngest Son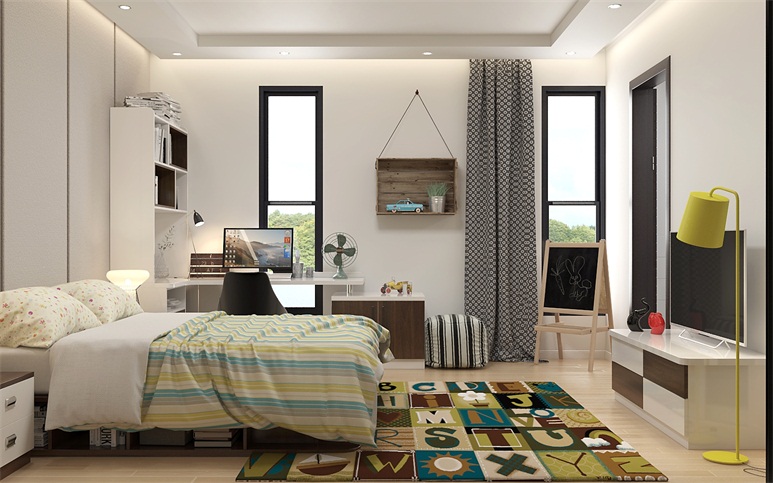 On the entire design, this room is similar to the room of elder son. Except for the color, may be you will focus
on the little yellow floor lamp. Turn on the lamp, light up the room as well as deliver an energetic atmosphere.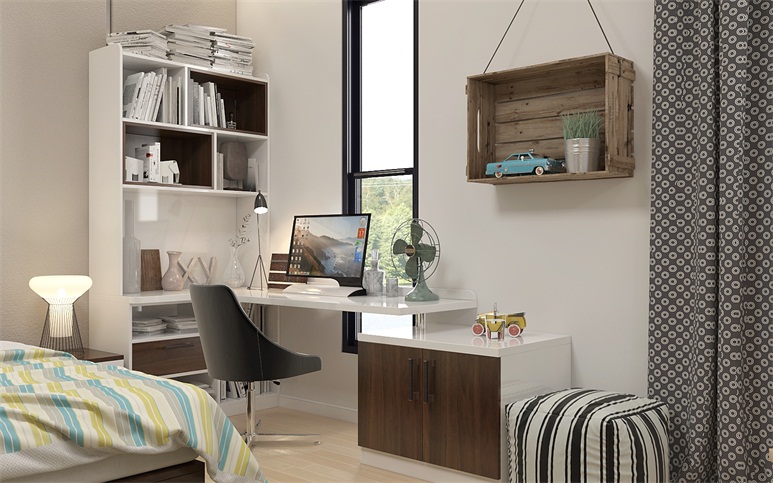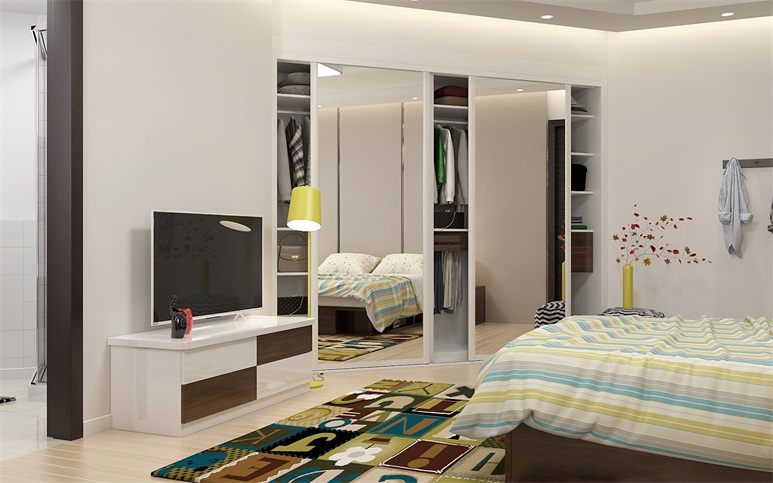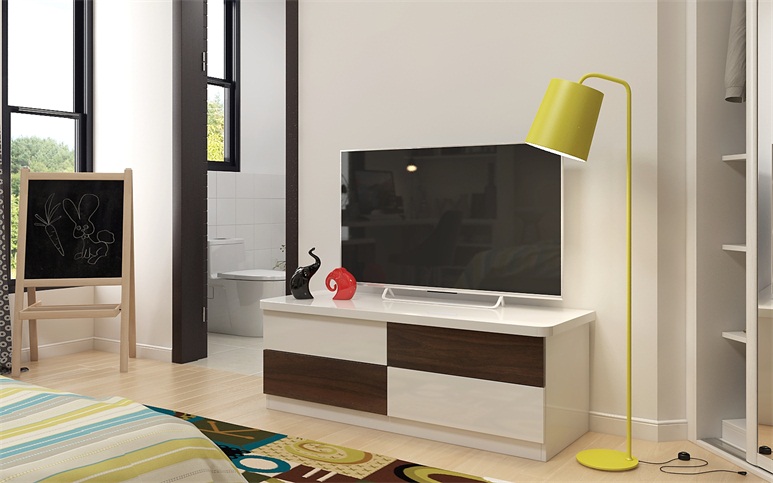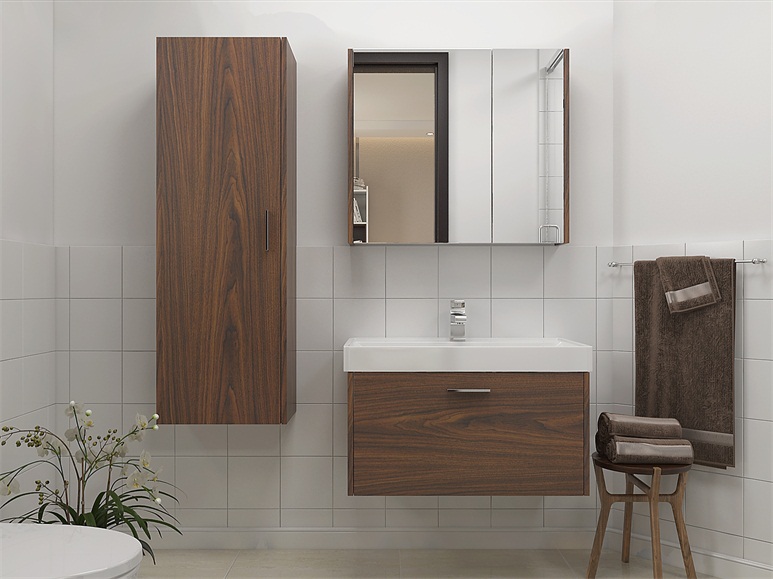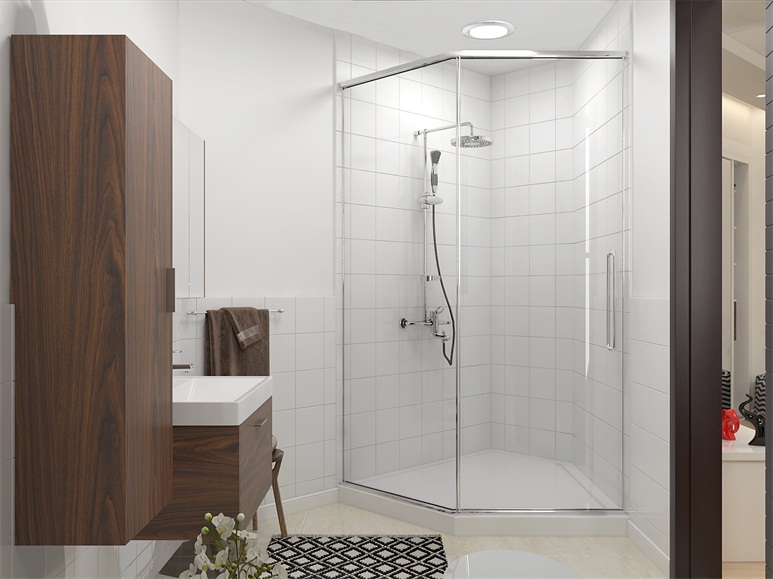 Home Office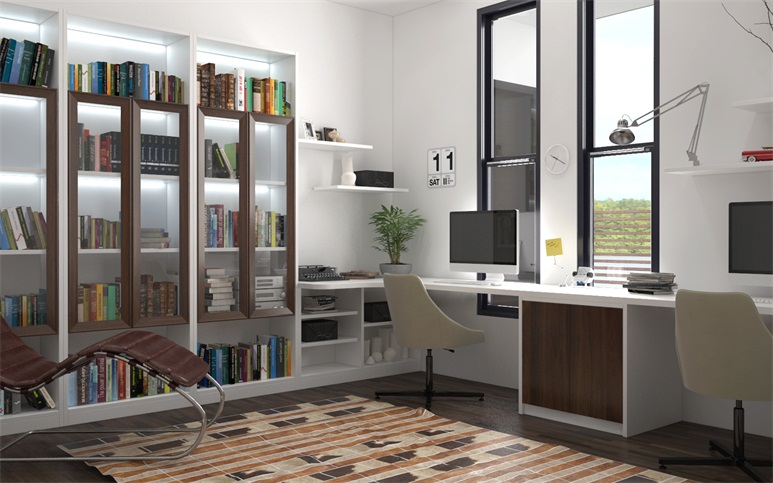 Servant Area
Kitchenette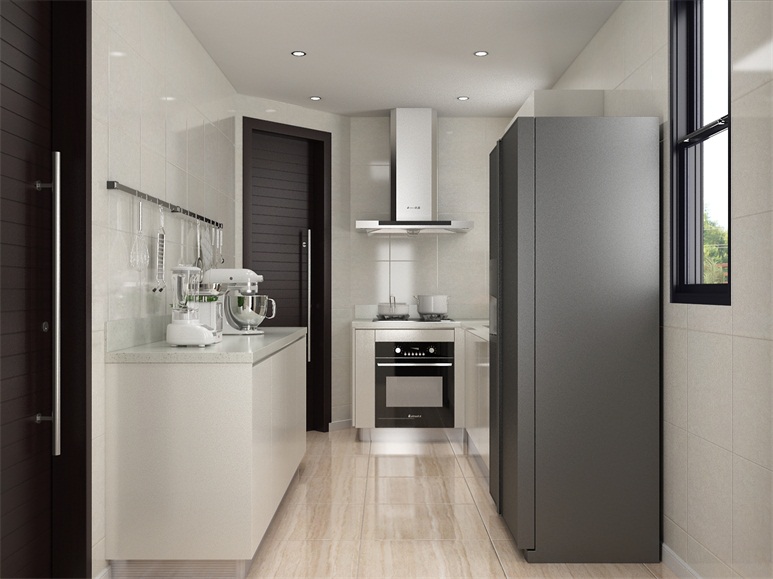 The kitchenette is small, and the white lacquer on cabinets can extend the space in visual illusion. Moreover,
black and white are always suitable combination.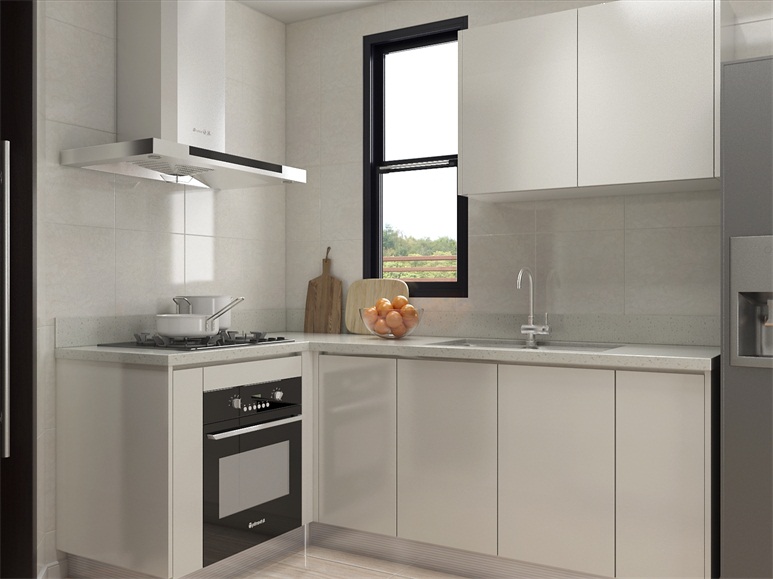 Bedrooms