Product Description
Seating Area
​​
​
Wood grain collection is briefly presented here, which shows a simple but modern style. It also creates a comfortable
and warm environment. TV cabinet and door are made up of the same PVC material in wood grain color,keeping
your furniture consistent. These open shelves offer you enough space to display your items.
Kitchen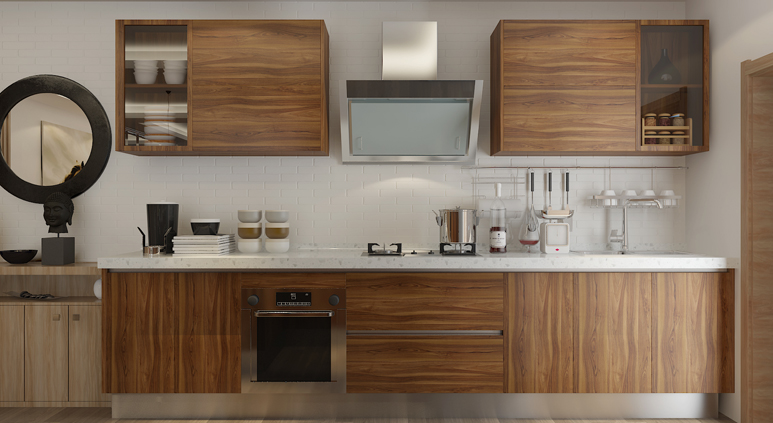 PVC finish is a good choice for kitchen cabinets because of its scratch-resistance and acid & alkali resistance.
With white quartz countertop, this single-wall kitchen looks very beautiful. The bar top beside the kitchen is
a perfect place for chitchatting or drinking.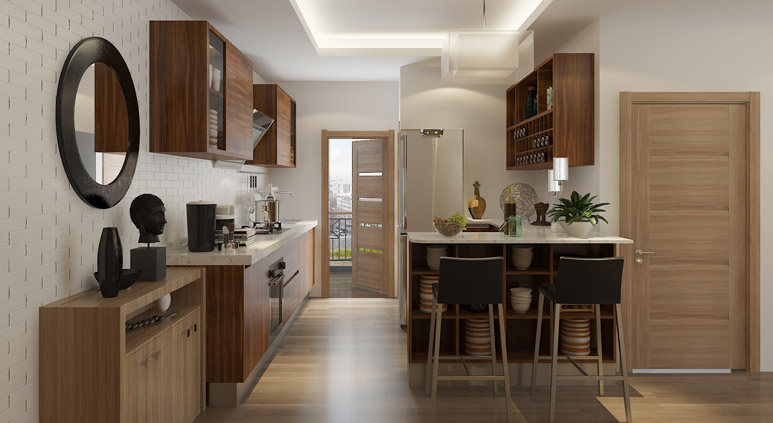 Bedroom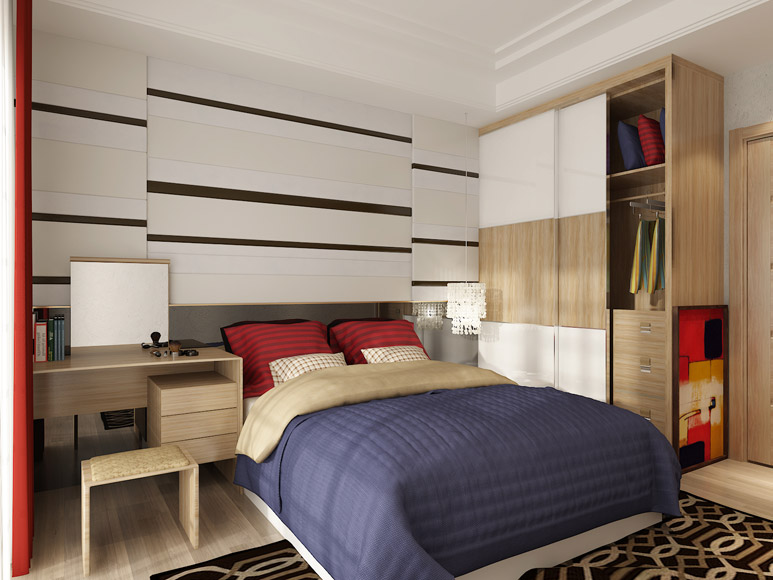 This wardrobe with sliding door is convenient to open and its color fits perfectly with the design of the room.
In the wardrobe, different cabinets are for different items putting, which could clarify your items and help you
find what you need.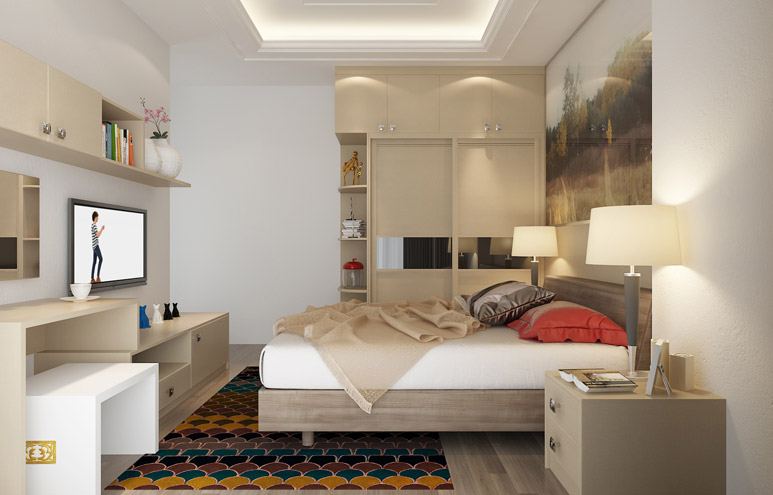 Bathroom
This bathroom is divided into two parts by glass, which can separate wet area from dry area and make cleaning easier.
What's more, frosting glass can keep bath area private.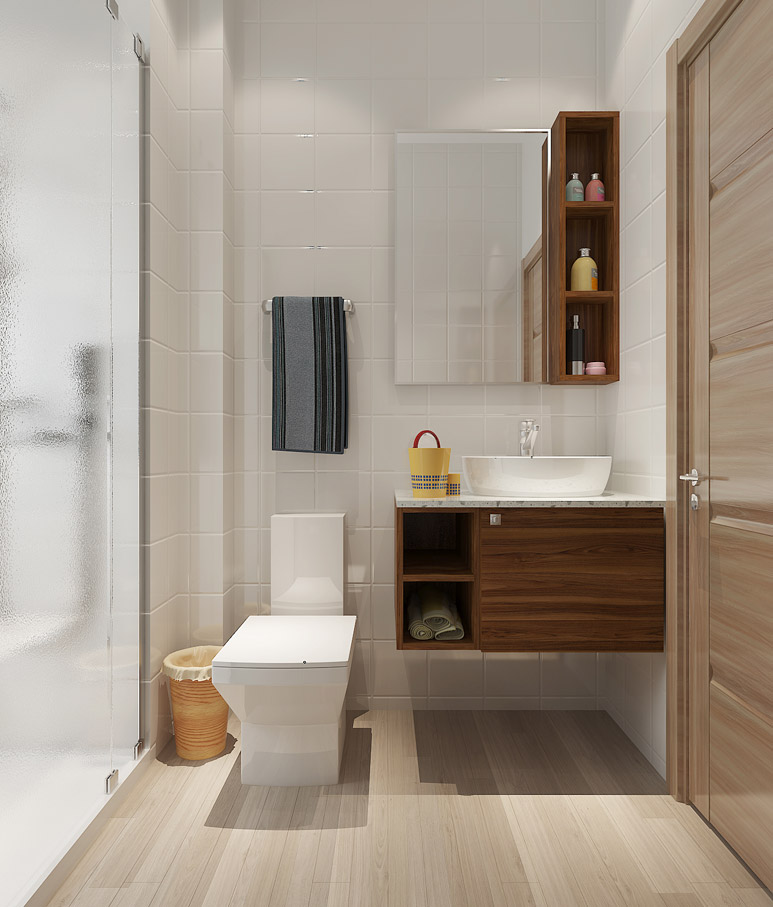 Full House Solution