Product Description
Living Room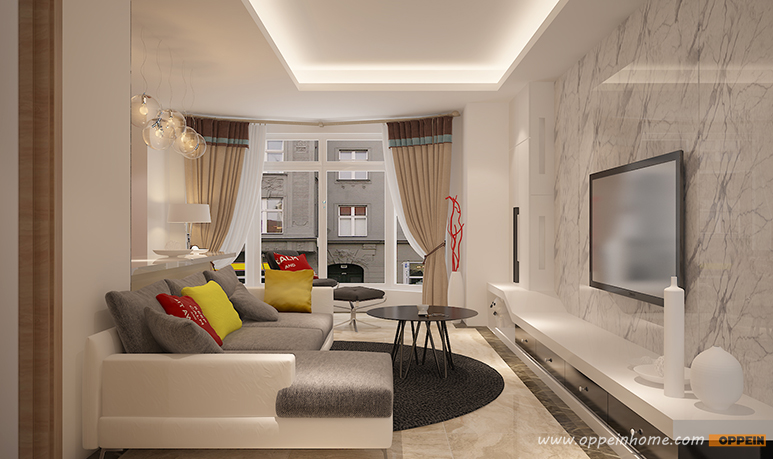 Open the door, the neat seating area is at your first sight. In order to light up the whole seating area, 2 big
windows are at both ends, attracting more light fairies inside house.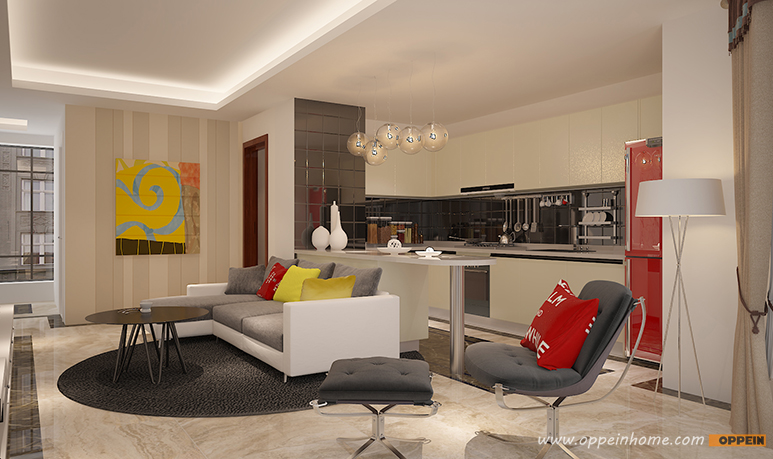 On color schemes, grey is the main in seating area, but some red & yellow are so lively, like the jumping notes.
Kitchen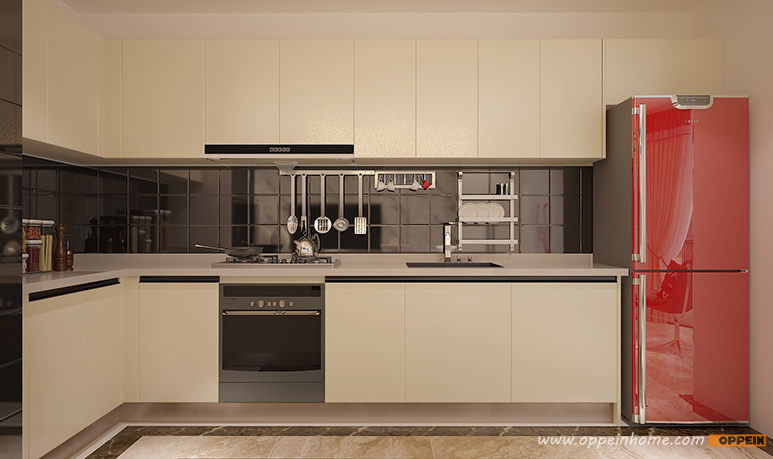 The combination of the little L-shaped kitchen & the simple bar top meets the need of cooking & eating.
The champagne door panel is laminate, looking like shifting sand. The fridge is outstanding but matches the
kitchen.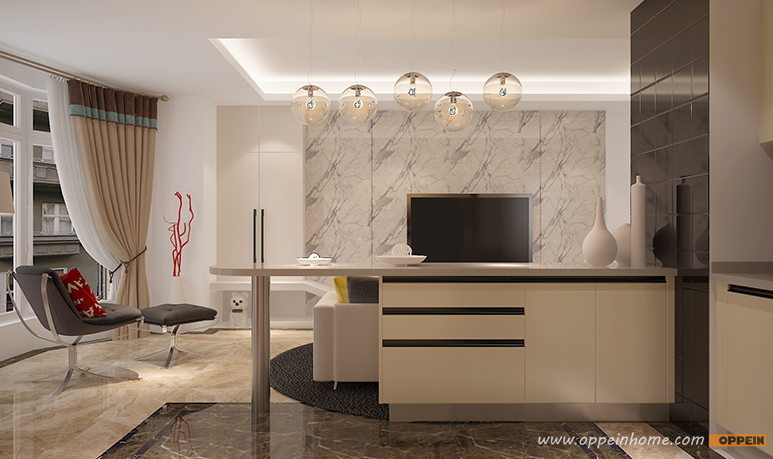 The bar top is on the back of sofa, convenient to learn cooking from the TV on the front.
Bedroom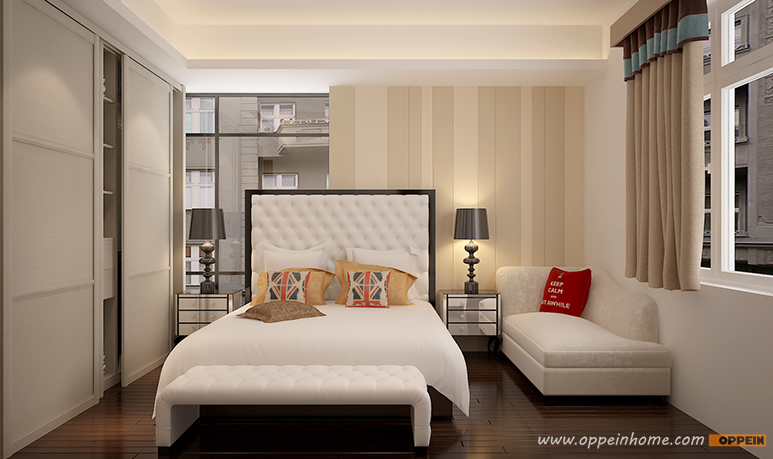 The bedroom is next to the kitchen. The air vent is on the top, keeping the room neat. White is the leading role
in the room, you will be comfortable in this pure room.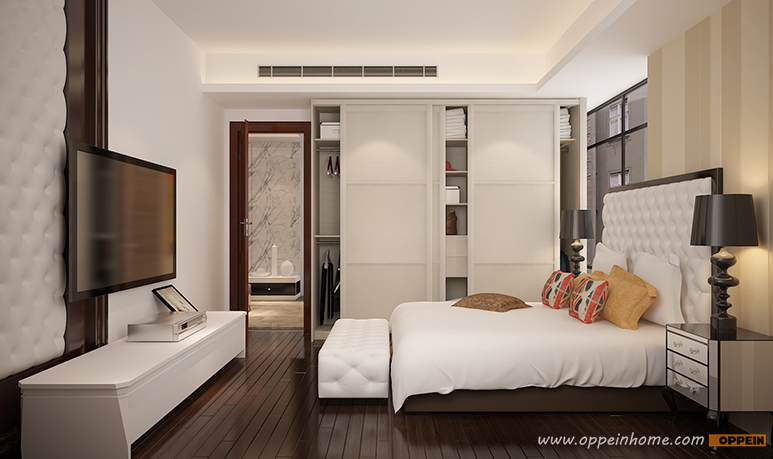 The door panels on wardrobe & TV cabinet are applied melamine, with wood grain.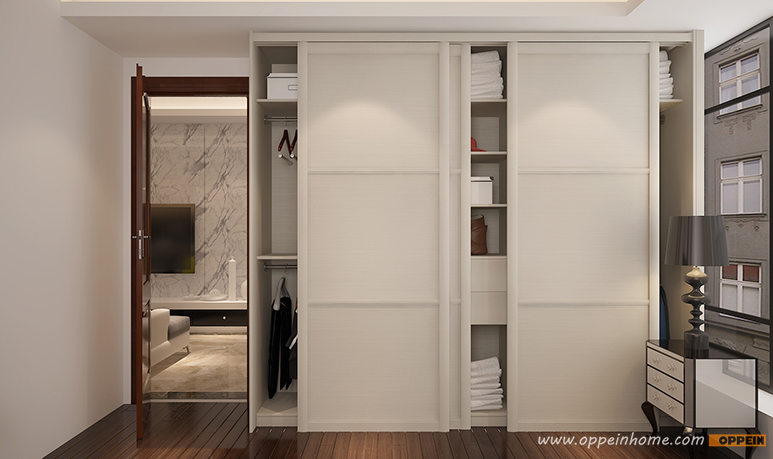 Bathroom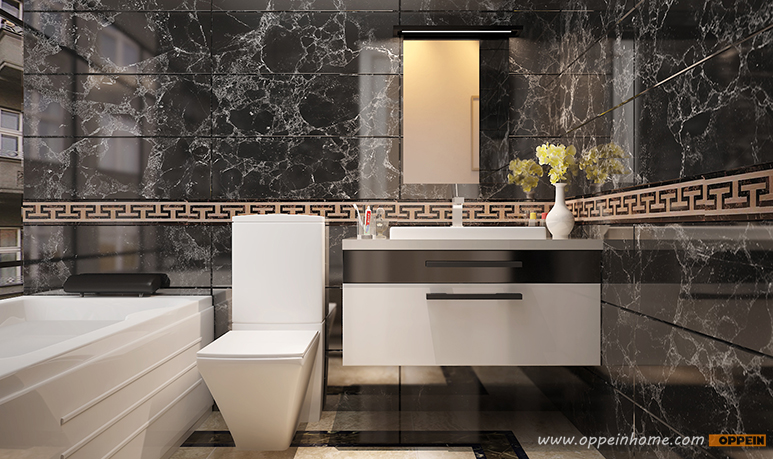 The tiles in bathroom are seem to be granite, create a grand & luxury room for relaxing.
Full House Solution