Product Description
Living Room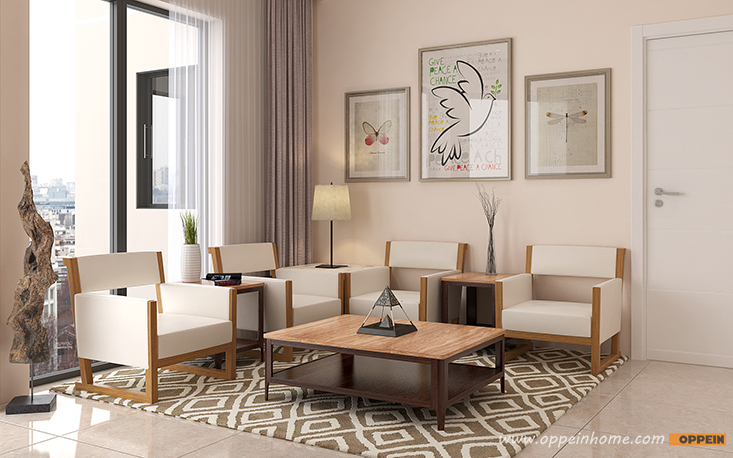 White and wood grain are simple and stylish combination in this area, which will make your travel more
pleasing.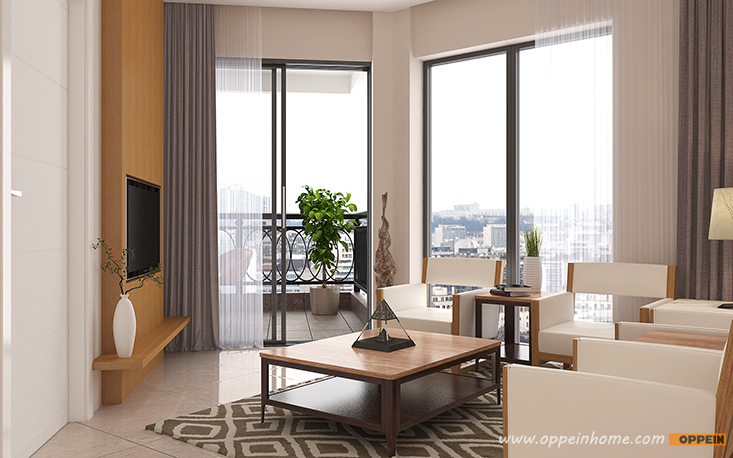 Living room is connected with a big balcony, where you can enjoy a little Lafite as well as good view of
the city.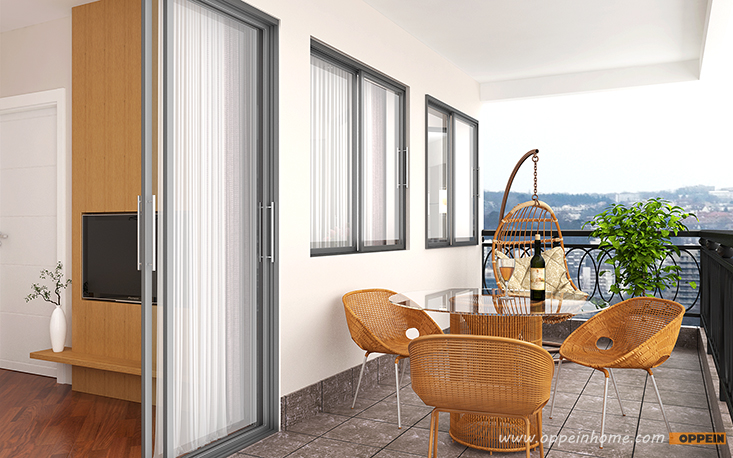 Bedroom Room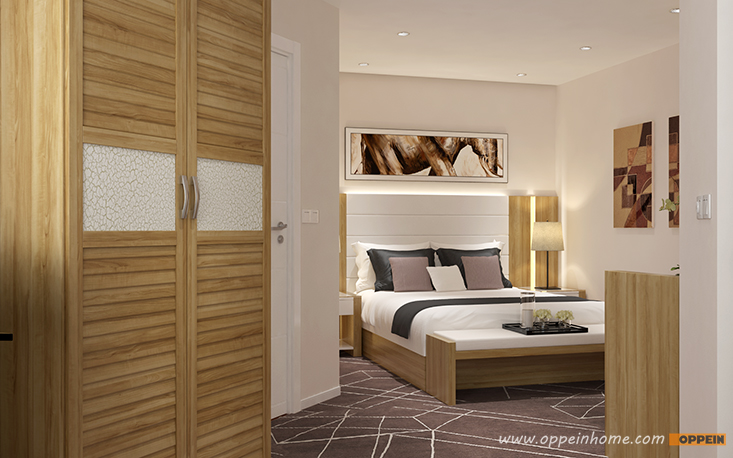 Bedroom is functional with a sitting area. You can treat this area as a little study room and the cabinets
on one side can be stored all your files.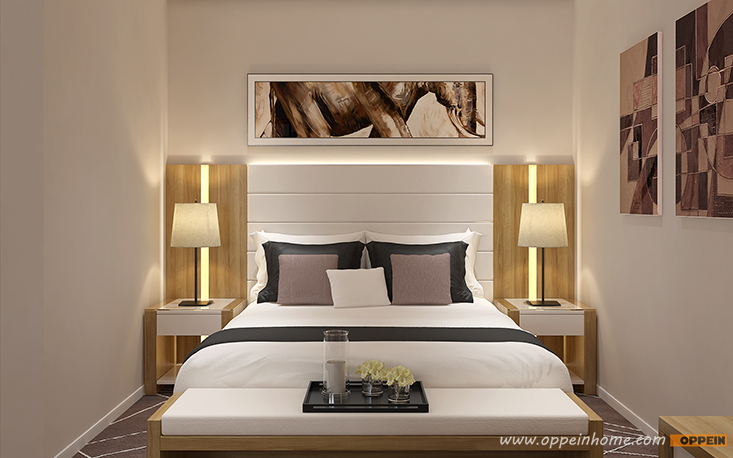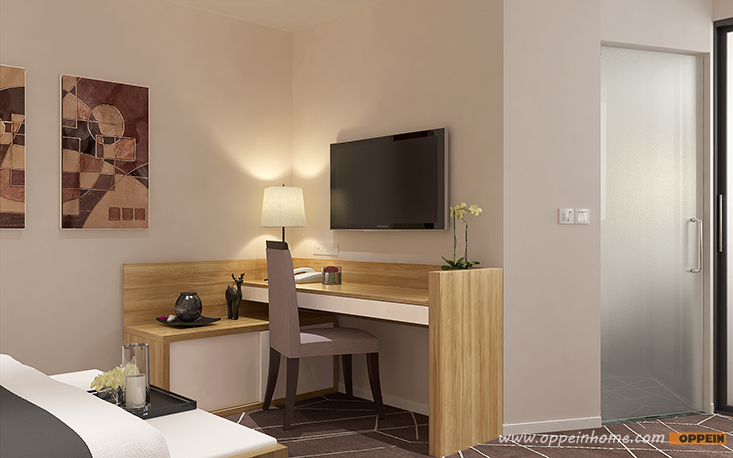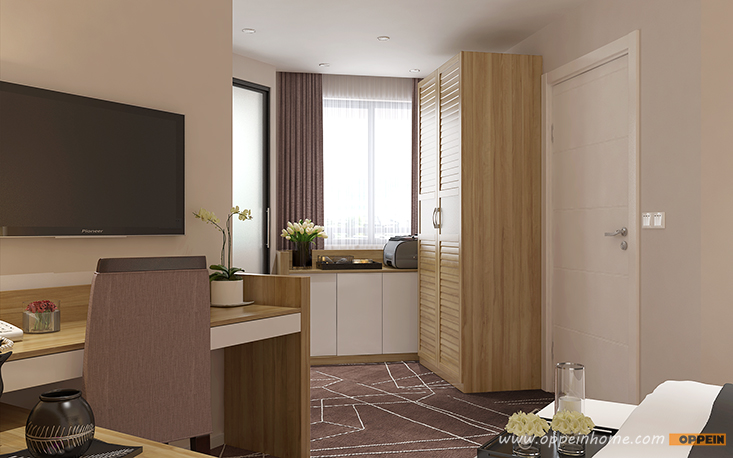 Wardrobe is delicate with a decorative louver door without worry to clean the dust between the slats.
On both sides, the patterns on white waist line are so special like the rainwater falling on the glass. The
storage cabinet next to the wardrobe is convenient for you to store your suitcase.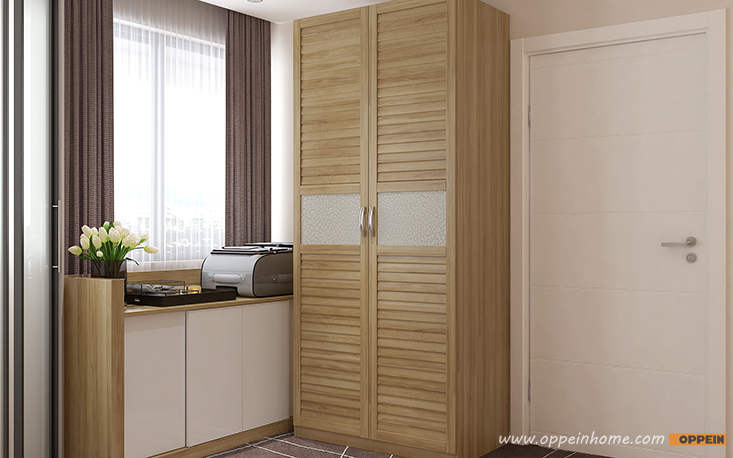 Bathroom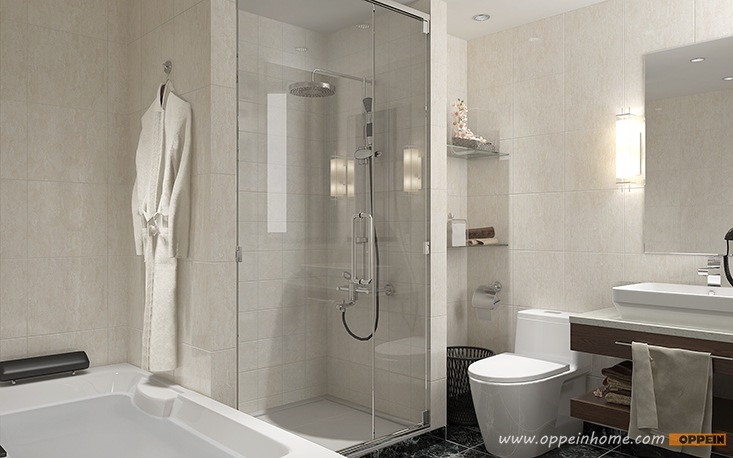 Bathroom cabinet has no drawers, but you can easily hang towels on the streamlined handle to refresh
your face, which are modish and purposeful. Besides, used towels or clothes can stayed on the shelf below.
The shelves beside the toilet are a good setting to place tissue or other items for daily used