Product Description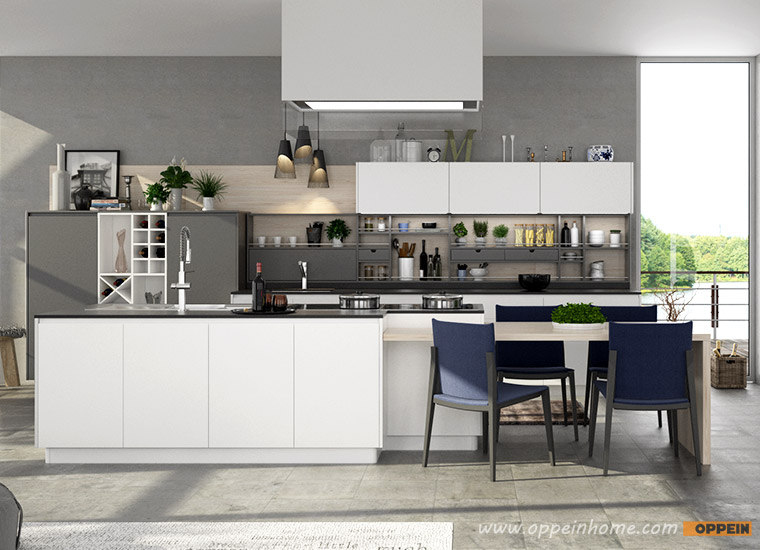 Open Kitchen Layout – The lines are being blurred between the kitchen and living space as larger multi-purpose rooms are being created. Combining the kitchen and lounge areas result in a fluid transition between the spaces.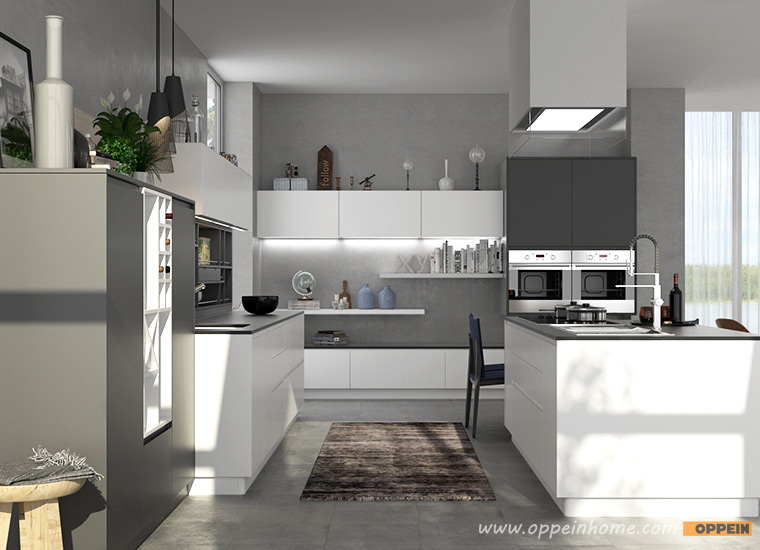 Matte Finishes  – The muted cool greige tones which is surprisingly clean and interesting. This kind of kitchen seems modern and sleek.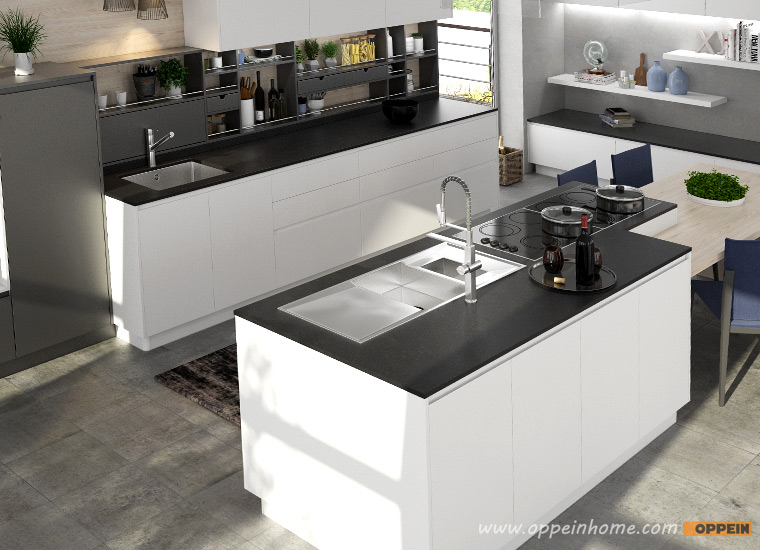 Appliance Integration – By using a countertop that can withstand the heat, this island worktop is able to integrate the stovetop directly into the counter without using a base, creating an overall kitchen design that is streamlined and sleek.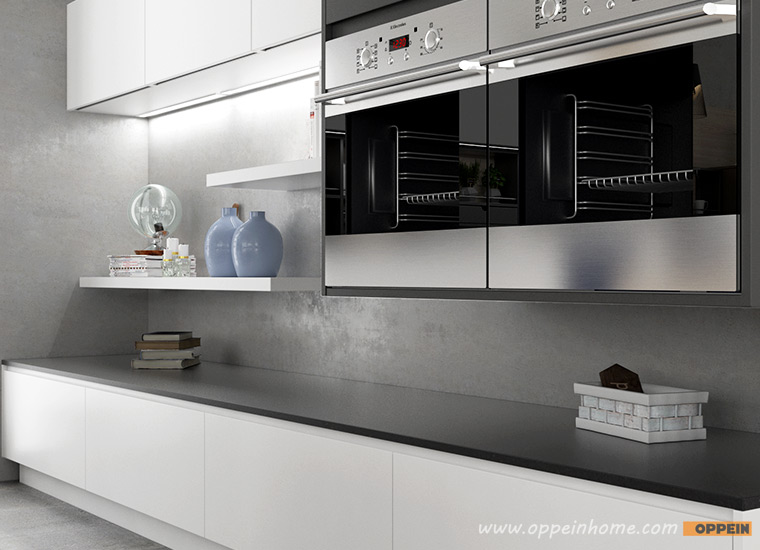 Hidden Lighting – A little concealed illumination can work wonders for your interior. Great for highlighting work areas and creating an intimate glow, hidden lighting fixtures are a stylish way to add drama to any scheme.
Open Shelving – This kitchen incorporates some kind of open shelving. This makes the kitchen feel like more of a dressed room than ever before and not just a functional space. Seeing as it's the heart of most homes these days, this makes absolute sense!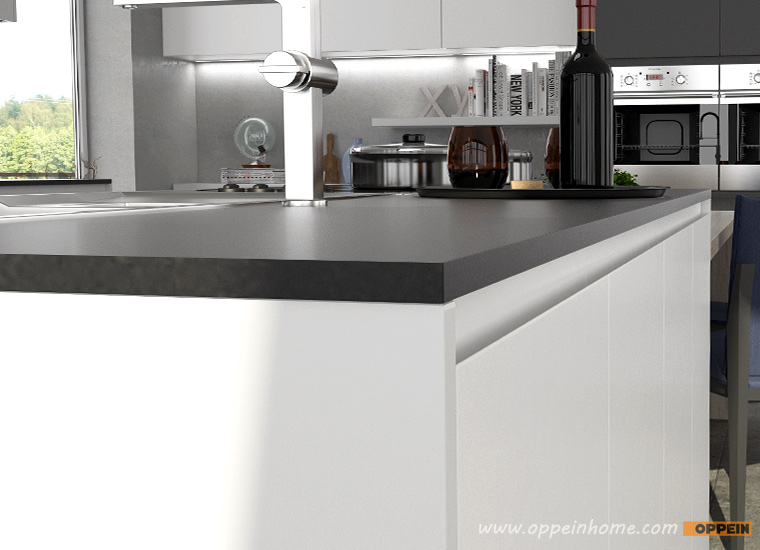 Sleek and Slim – Here, the sleek, contemporary line created by the slim countertop is enhanced by the integrated sink. The kitchen has a strong linear appeal, and this is mirrored in the geometric shape of the tap. Integrated handles keep the door panels smooth and clean.