Product Description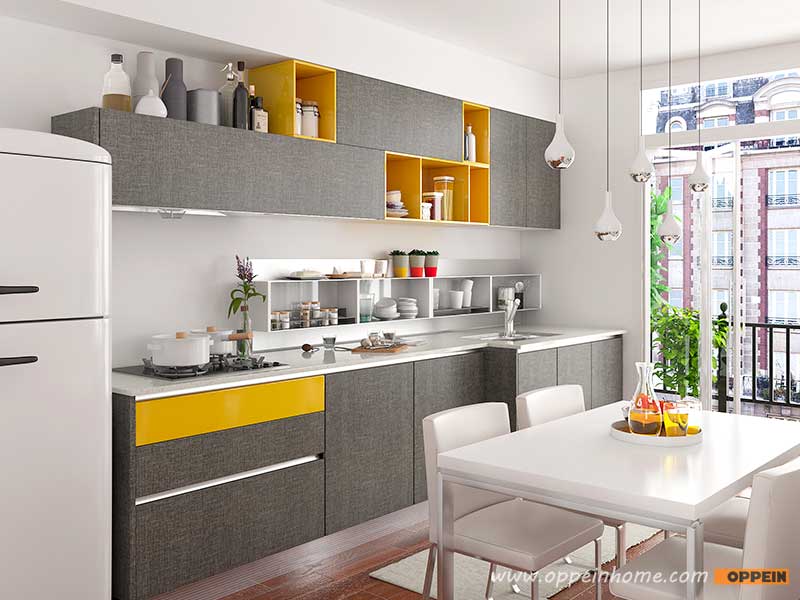 You can get more living space — without losing functionality — by grouping your appliances and cabinets on a single
wall. Here, dark gray cabinets and stainless steel mixing with bright yellow open shelves helps create a kitchen that's
contemporary and inviting.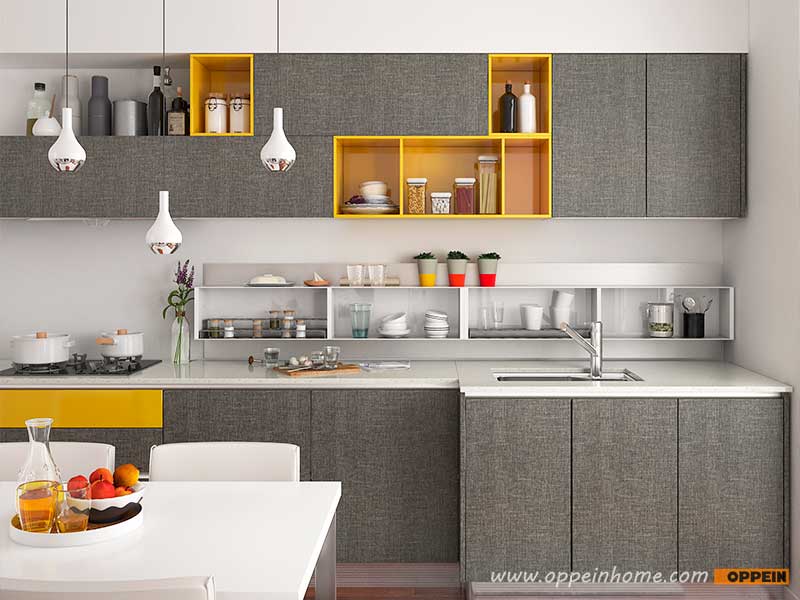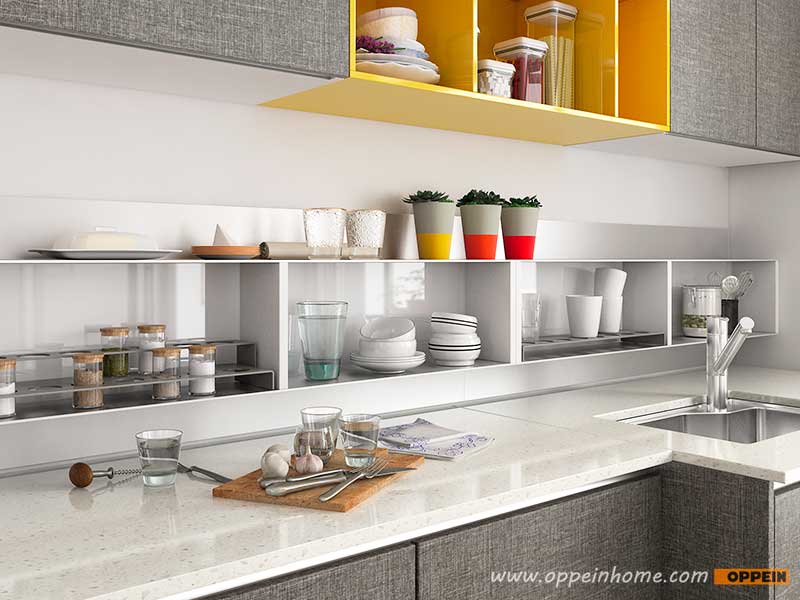 Smart Design
Wall cabinet is the best solution to increase the utilization rate of small space, and will not disturb operation on the table.
In order to place the wall cabinet, basin need to be moved forward appropriately.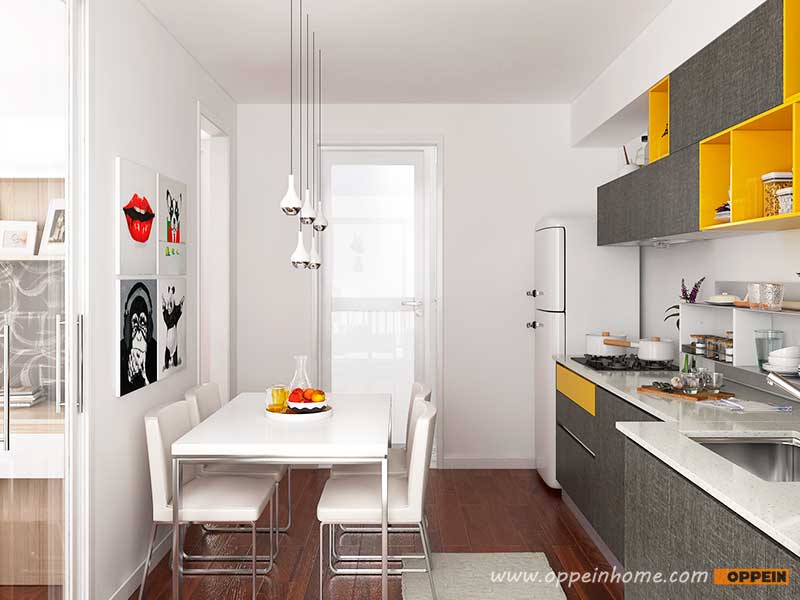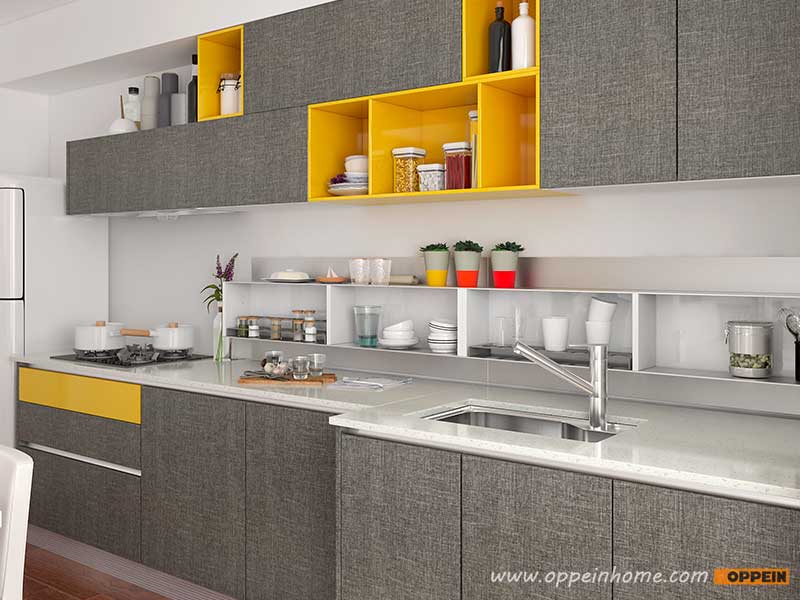 Combine Kitchen and Dining Area
Push storage components to the wall to free up space for a small dining table, so that people can enjoy themselves
well in this compact but functional place.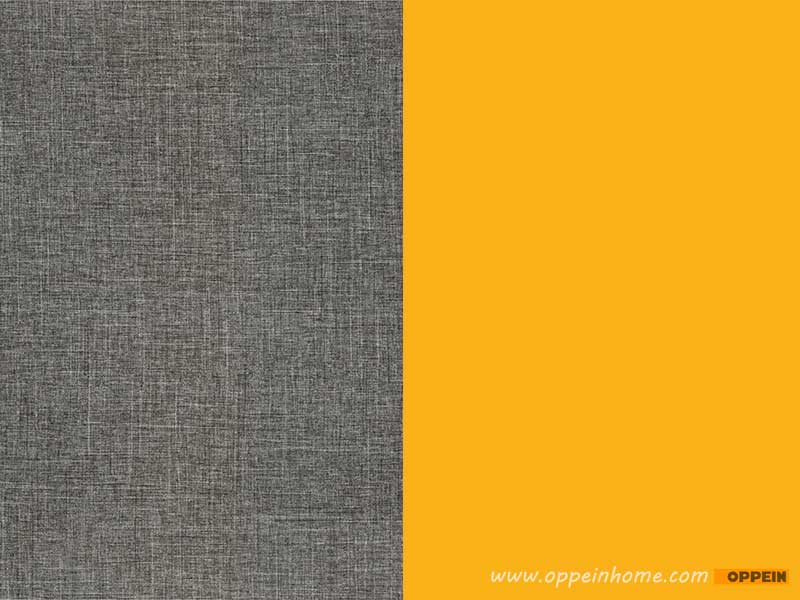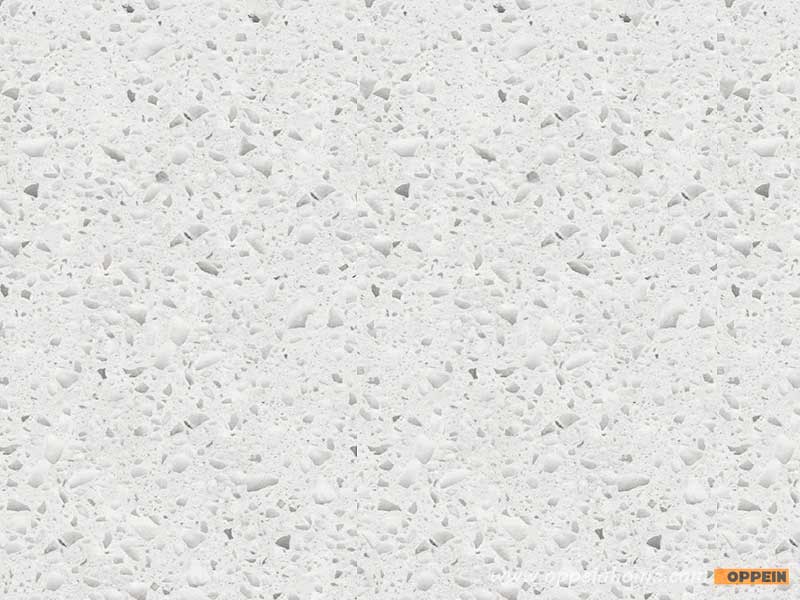 The full image of the panels and countertop in the kitchen, the patterns are clear to see.