SA BUIL VILLA KITCHEN PROJECT
PROJECT ADDRESS
South Africa
TECHNICAL SUPPORT
Kitchen cabinet, Wardrobe, other cabinets
ONE STOP SOLUTION
On-site measurement, Site supervision, Installation guidance
Professional Design, Budget Control, Quality Control,
On – Site Assistance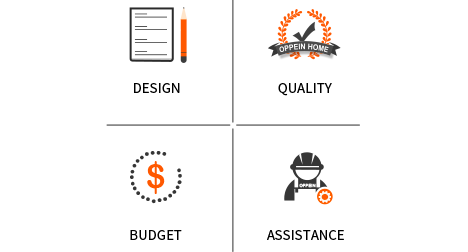 SERVICES
This is a big villa project in modern natural style. OPPEIN offered kitchen cabinets, wardrobes and other cabinets in this project. There is also a project on four villas in progress.
MORE DETAILS ABOUT THIS PROJECT
---

Unsurprisingly, food and entertaining are central to the family's home life, and the design of the kitchen was a priority. Melamine wood grain was used for the cabinets, rather than pale English wood, for its rich warmth and depth.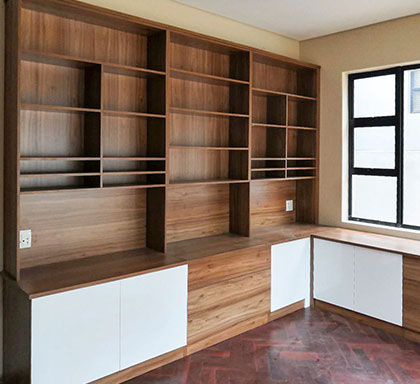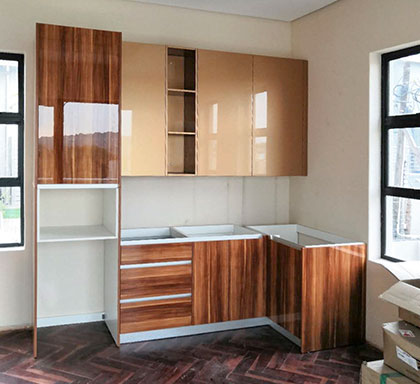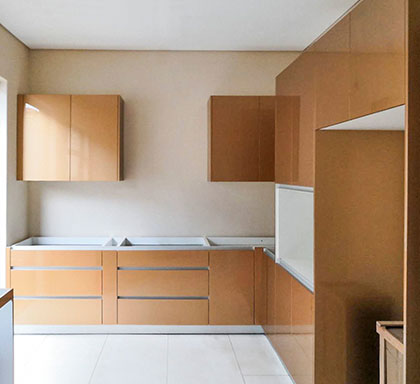 The designer installed these beautiful partitioned oak shelves in the kitchen of this villa, which is the perfect place to display the owner's collection of kitchen accessories. Simple and attractive gloss cabinets provide much-needed storage options for your kitchen without making the space feel cluttered. Accessories to suit your personality with a selection of raw material worktops, stylish inserted handles and contemporary unit options.

Dressing room – mid-sized modern gender-neutral carpeted dressing room idea with recessed-panel cabinets and white cabinets. There is a reasonable combination of room type design, which makes the whole end wall of your bedroom be a wardrobe.
ONSITE ASSEMBLY PRODUCT PHOTOS
---
Here comes the actual cabinets assembly photos of this project. OPPEIN cabinets are easy to assemble and install by installation guidance.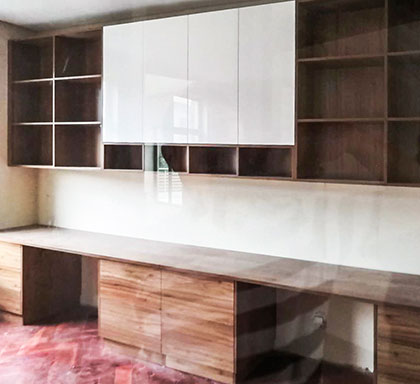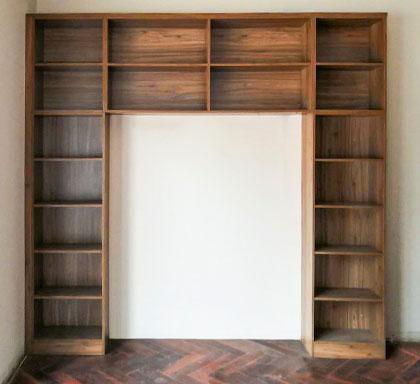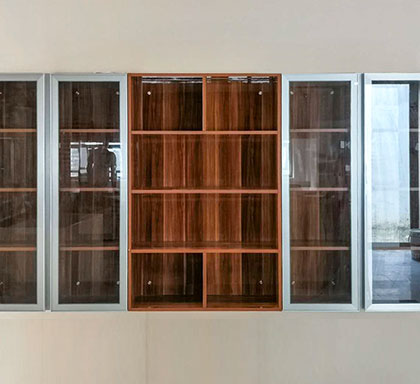 GET STARTED TO CONTACT US
---