Product Description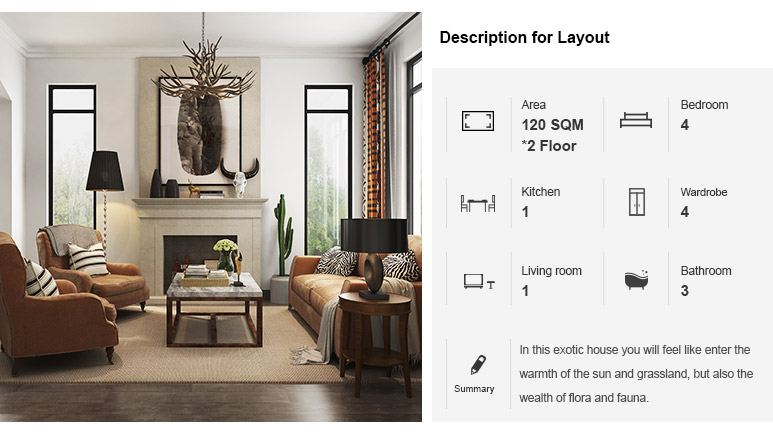 Kitchen
Amazing grain, natural color – that is why designer chooses high gloss ebony veneer as this kitchen material.
The kitchen evokes the beauty of wood grain, it offers consistent color, beautiful grain pattern and ability to
hold a stain and polish.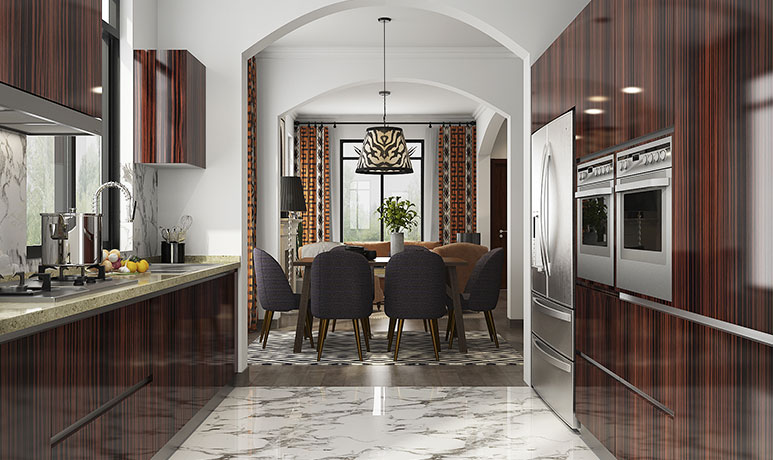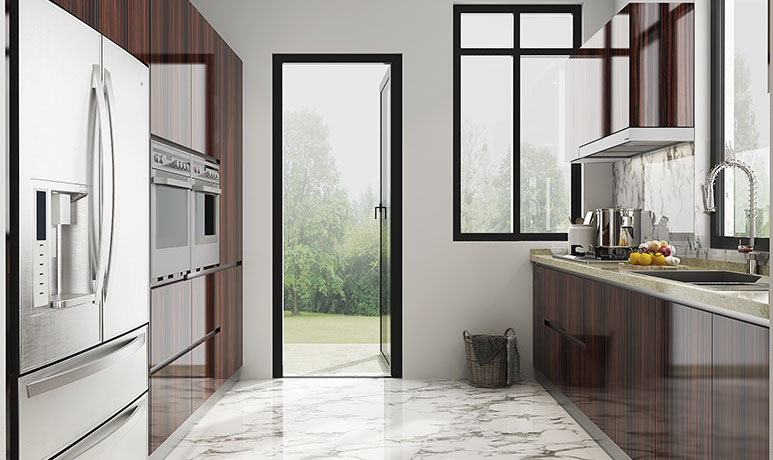 Living Room
This living room really reflects a good sense of how exotic elements can be smoothly incorporated into a modern
setting. Details such as animal prints,retro leather sofa and antler shaped pendant light emphasize the splendor
of this exotic style living room.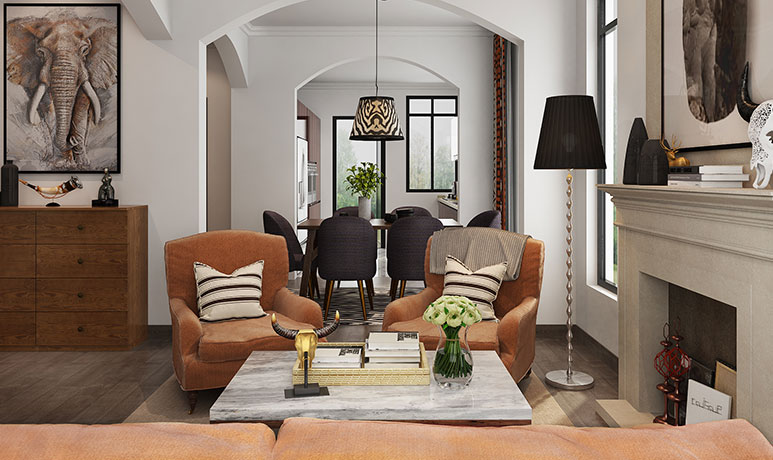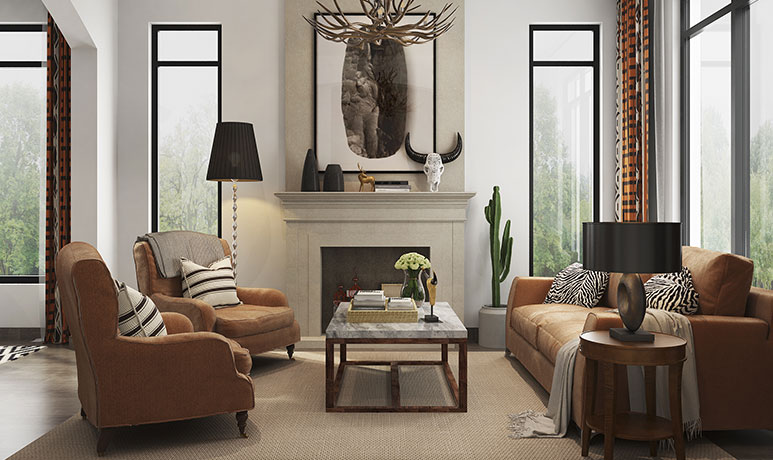 Dining Room
Table and two sideboards in the dining room use the same wood grain material. It is highly functional in form
in addition to having a graceful, simple appearance. Ethnic pieces like straw weavings on the wall add so much
interest to the dining room.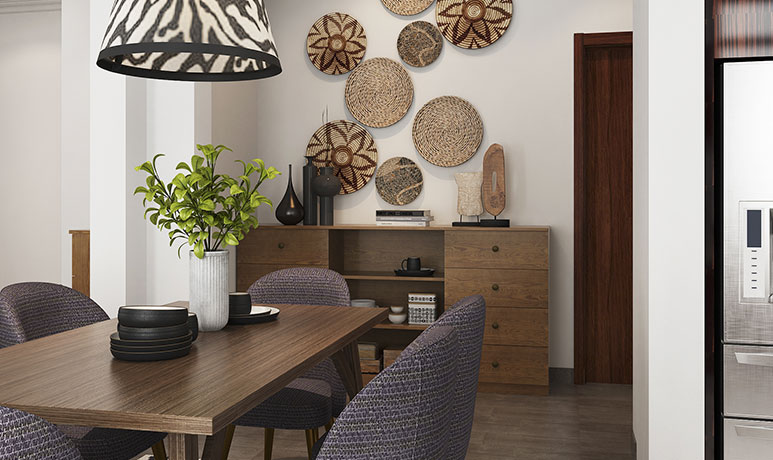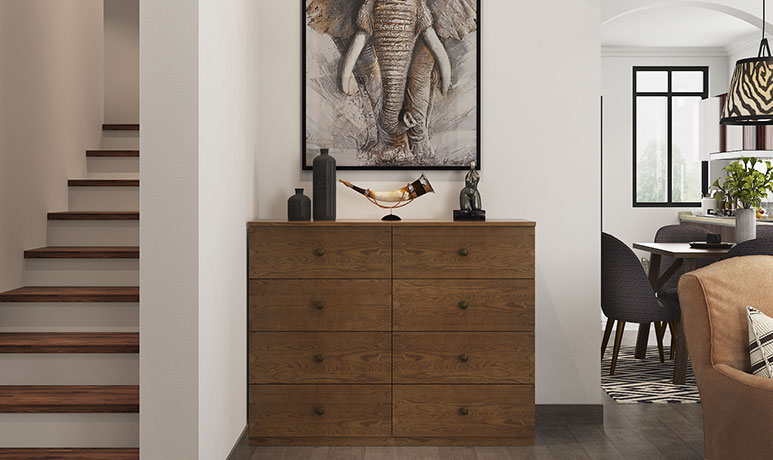 Master Bedroom Suite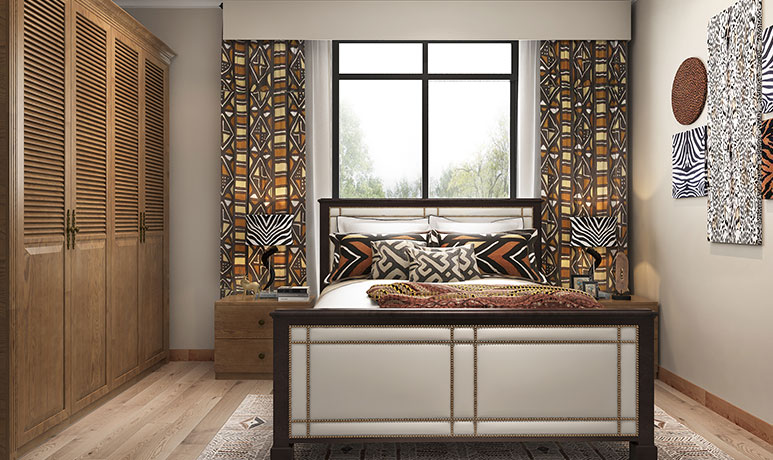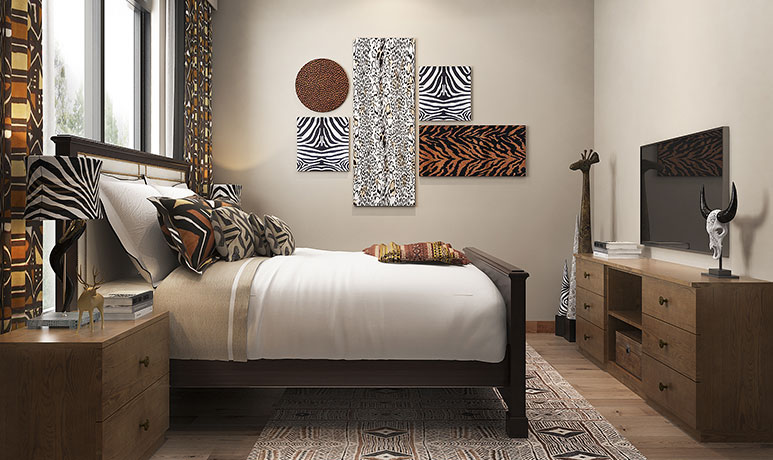 As designer adds animal prints from exotic regions, it instantly transports design aesthetic to another world.
Zebra, cheetah, and leopard prints have enchanting patterns and add a natual feel to your bedroom.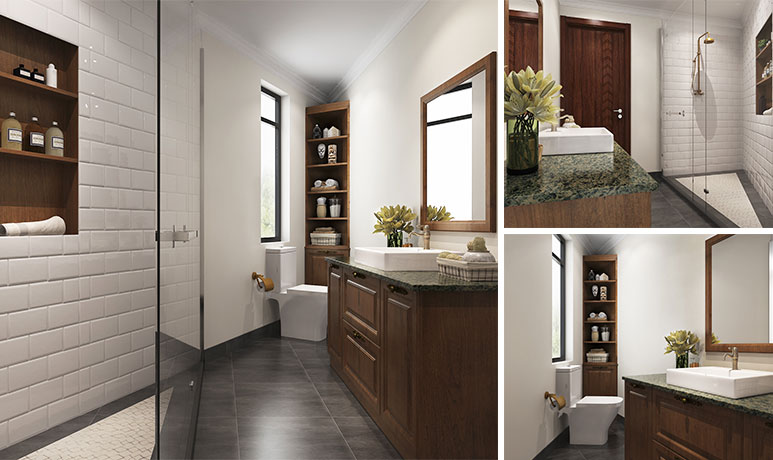 In this irregular bathroom, a walk-in shower was placed in the corner to conserve space needed for the toilet
and bathroom vanity. It is clever to get more storage by setting a cabinet in the corner.
Other Bedroom Suites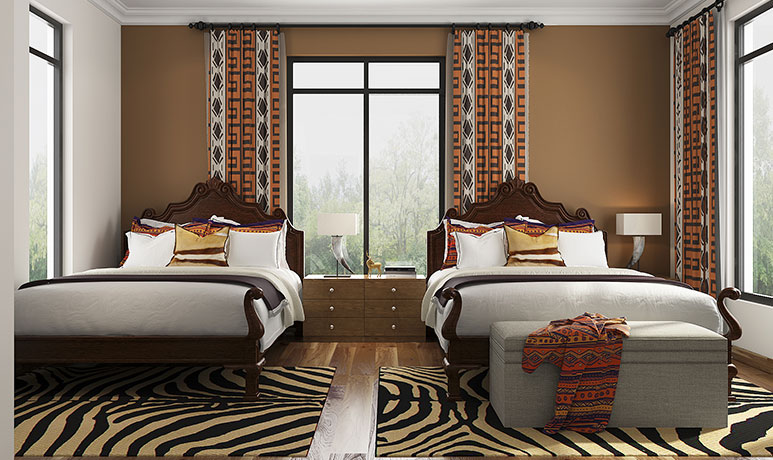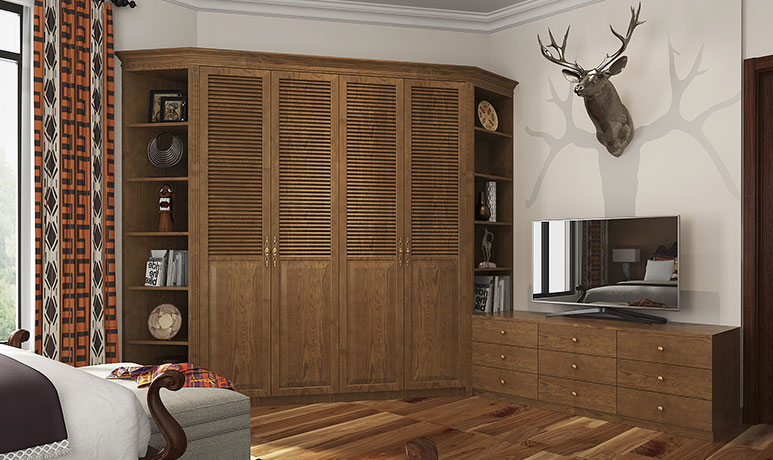 Make the guest room a relaxing place to be. Two beds in a room make it possible for individuals who aren't a
couple to share a space. The original rustic wood grain of wardrobe creates an antique effect. Antelope wall
hangings is very unique as antelope is regarded as a perfect animal in some region, like Africa.