Product Description
Irregular U-shaped layout brings flexibility to this space-constrained kitchen. You can have a casual dining space in a width-challenged kitchen,
even if there's no room for an island.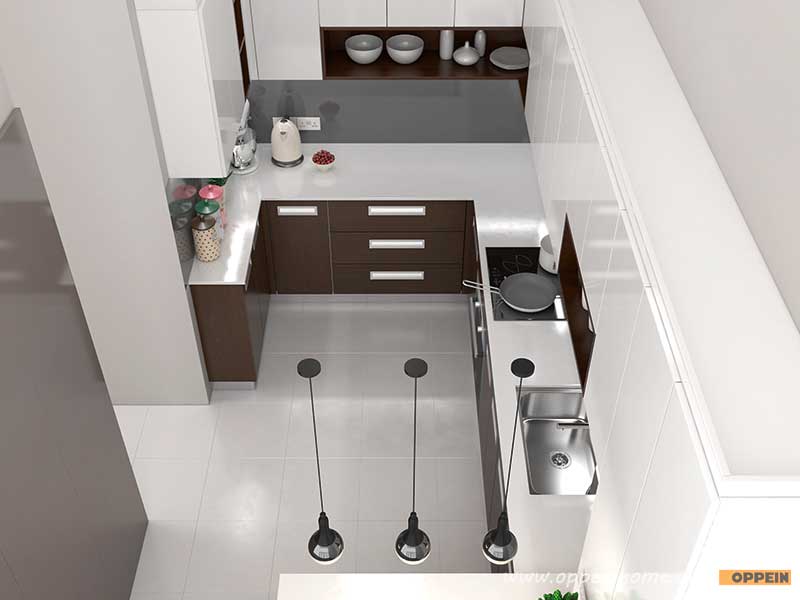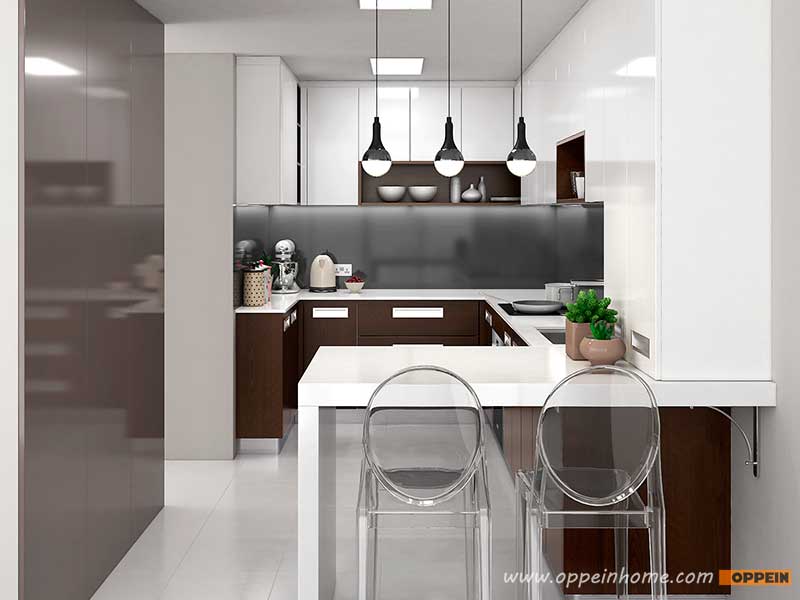 More Storage
Modern design and space-saving idea opens up this narrow kitchen. Heightening design of the wall cabinets offer you more storage space.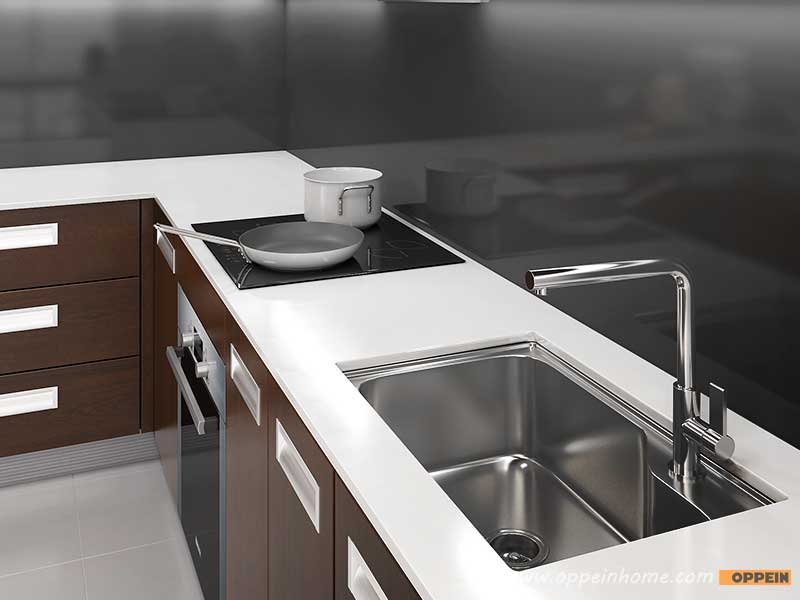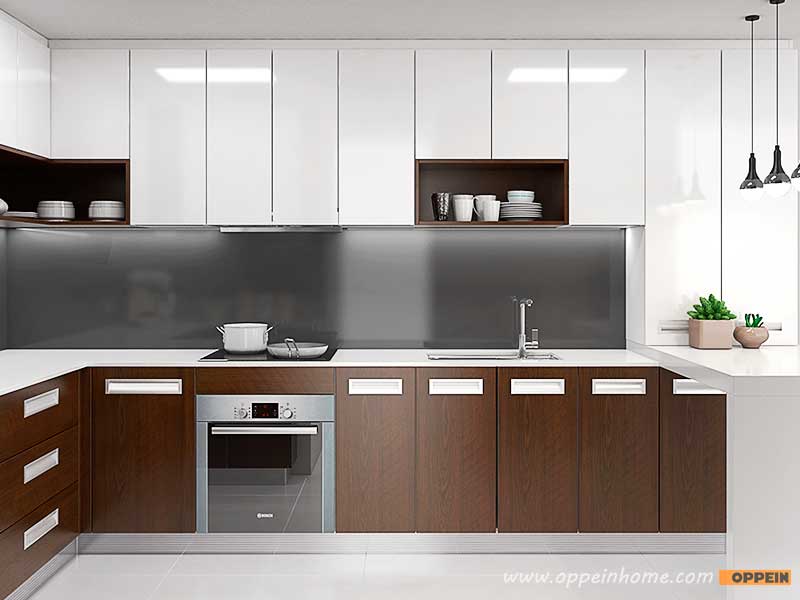 Customized Storage Area 
We cover all the angles of the kitchen corner. This is a clever way to make the most of kitchen corners to get extra storage.